Christianity Is Flourishing in Eastern Europe Decades After Fall of Atheistic Communism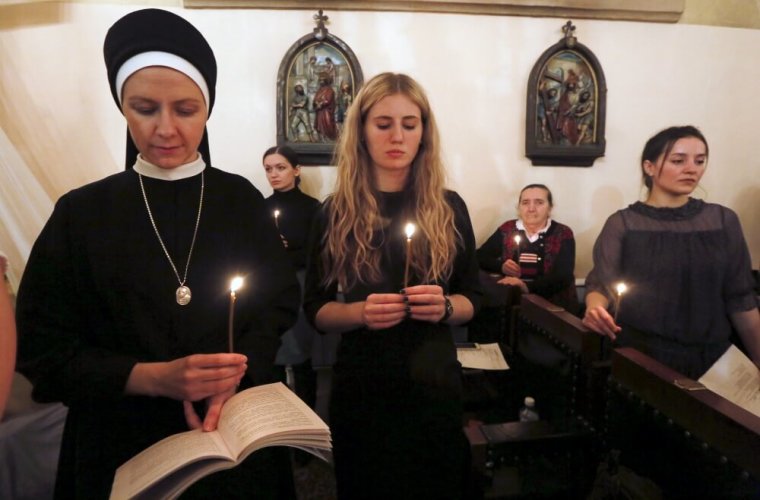 Christianity across Central and Eastern Europe continues grow and flourish a quarter of a century after the fall of the Soviet Union and atheistic Communist regimes, a Pew Research Center survey has said.
The major survey, released on Wednesday, found that despite deliberate suppression of religious worship and the promotion of atheism by Communist regimes, today, solid majorities across much of the region say they believe in God, and identify with a Christian tradition, be it Orthodox or with the Roman Catholic Church.
"In many Central and Eastern European countries, religion and national identity are closely entwined. This is true in former Communist states, such as the Russian Federation and Poland, where majorities say that being Orthodox or Catholic is important to being 'truly Russian' or 'truly Polish,'" Pew said.
It added that despite the high percentage of people identifying with Christianity across the region, not many are highly observant, however, with a median of only 10 percent of Orthodox Christians attending church on a weekly basis.
"Nonetheless, the comeback of religion in a region once dominated by atheist regimes is striking — particularly in some historically Orthodox countries, where levels of religious affiliation have risen substantially in recent decades," the survey noted.
As an example, the study showed that in 1991, only 37 percent of Russian, 39 percent of Ukrainian and 59 percent of Bulgarian people identified as Orthodox, respectively. In 2015, that percentage had risen to 71 percent of Russians, 78 percent of Ukrainians, and 75 percent of Bulgarians.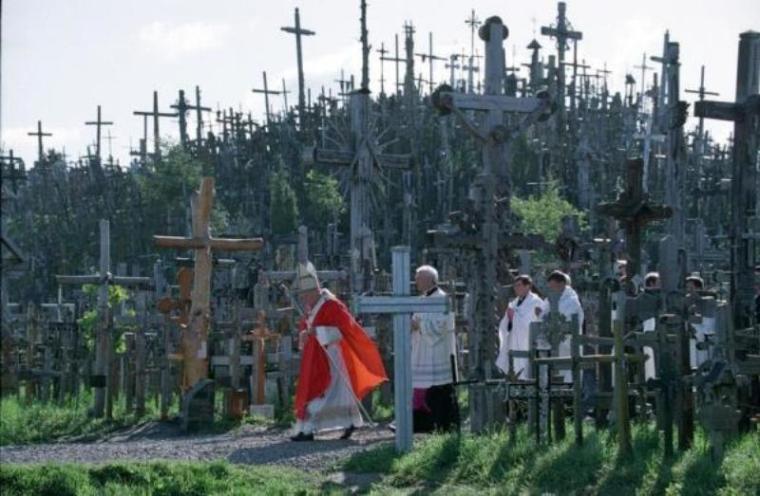 Catholic majorities remained strong in some parts of Central Europe, such as Poland, where 87 percent of the people identified with the Catholic Church in 2015. A notable exception to the rise of religion was the Czech Republic, however, where only 21 percent of the population is Catholic, and as many as 72 percent are non-religious.
At the same time, however, Catholics were found to attend church more often, with a 25 percent median attending weekly services, which is more than double the 10 percent median for Orthodox believers.
"Although Catholics overall are more religiously observant than Orthodox Christians in the region, however, the association between religious identity and national identity is stronger in Orthodox-majority countries than in Catholic ones," Pew wrote.
Over 90 percent of people in Greece, Bosnia, Romania, Moldova, Armenia, and Georgia all said they believe in God, with strong majorities saying the same in almost all countries measured. The Czech Republic and Estonia were the only exceptions, where 29 and 44 percent respectively expressed faith in God.
Somewhat low percentages of people said they pray on a daily basis, however, with Moldovans highest on the list at 48 percent, and Estonians and Czechs the lowest at 9 percent each.
Christians across the region held largely conservative views on social issues, with 71 percent of respondents across all countries surveyed stating that homosexual behavior is morally wrong. Orthodox Christians held strongest to that view at 84 percent, while only 21 percent of people in the largely secular Czech Republic agreed.
On traditional views of marriage norms, 42 percent of Orthodox Christians agreed with the statement that "a wife must always obey her husband," compared to 25 percent of Catholic, religiously mixed, or unaffiliated countries.
Though Christianity has bloomed following the fall of the Soviet Union, nowadays it is Christians in Communist China who are heavily targeted by the atheistic regime.
A Freedom House report from March found that a government-sanctioned crackdown of religious minorities is targeting as many as 100 million people from various faith groups, including Catholics and Protestant Christians, the latter who were deemed to be facing "high" levels of persecution.