Christians Can Learn Lessons From Nudity on Reality TV Shows, Says Christian Writer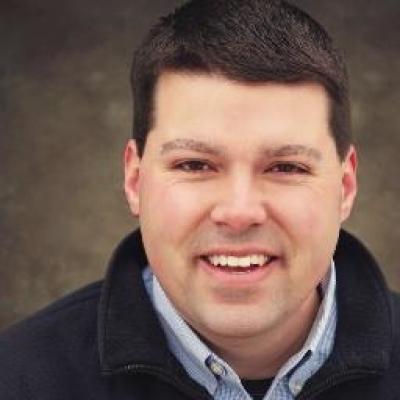 Nudity on television should not only be interpreted as shameful and immodest but it is also a good reminder of why nudity and clothing are significant issues for Christians, says Tony Reinke, a blogger on DesiringGod.org.
Reinke makes his comments as many networks, including TLC, VH1, Discovery and others, have picked up shows whose cast members are completely nude. Although nudity is not new on television, he notes that the act of being inappropriately naked offers a few lessons to learn from.
"Our clothes, or lack of clothes, say a lot about us, our identity, the hopes we believe, the lies we grasp, and how we think of our lives before God," writes Reinke.
Some of these shows include meeting and dating strangers and a real estate agent house hunting with nudists. While the individuals on the shows are there to find love, buy a property or survive on a deserted island, as is the case on Discovery's "Naked Castaway," Reinke writes that the audiences are the real target since they are drawn in with "lust bait."
He notes that before sin, Adam and Eve lived blissfully nude until they were made aware of their bareness. In the "post-fall" world, Reinke says when men and women show themselves nude in public, they act similar "like ignorant children dumb to the fires of sexual lust."
"To stoke the flames of lust between perfect strangers, and broadcast that to a national audience, is to fuel sexual expression outside of the proper boundaries of covenant marriage," writes Reinke.
He adds, " … Our hands are full enough trying to extinguish the forest fires of sex trafficking, adultery, and every other kind of sexual sin. To leverage the power of lust to boost ratings is to expose a child-like ignorance of evil."
He also says that although public nudity is shameless, it does not imply that a person is completely free from all inhibitions, in fact, it also exposes a rebellious heart in denial. Furthermore, he says "we must keep our clothes on" in order to be honest God, with oneself and with others.
"There are secrets in your past that God knows, but that you will never tell another living soul — not ever. Get as naked as you'd like, you will never unlock some of your deepest sins to anyone else," writes Reinke. "We know deep inside that something is not right with us. We are sinners. And by our sin we have lost something of inestimable value."
Throughout the Bible, nudity is a metaphor of helplessness and defenselessness, which is why public nudity is a fitting metaphor for God's judgment on sinners, explains Reinke.
"Hanging naked on a tree, Christ absorbed the unmitigated exposure to God's wrath … In his defenseless exposure to God's full wrath, he died for my sins and he turned the tables on Satan," writes Reinke.
Reinke notes that Christ's public nudity meant "victory for us" and also argues that Christians are not "entertainment prudes," they just "embrace public nudity in a way the world finds offensive and foolish."
Despite how immodest these nude reality shows may be, Reinke says each cast member in them has an underlying desire which is to regress back to Eden, meaning the state of internal and external vulnerability without shame.
"A deep longing in every human heart reaches back to Eden … But stripping nude in order to walk back into Eden will only end in things getting singed and severed by flaming swords," writes Reinke. "There's no return. God's plan of redemption only moves forward …"