Christians Rally in Alabama After Atheists Force Removal of Christian Flag by Threatening Legal Action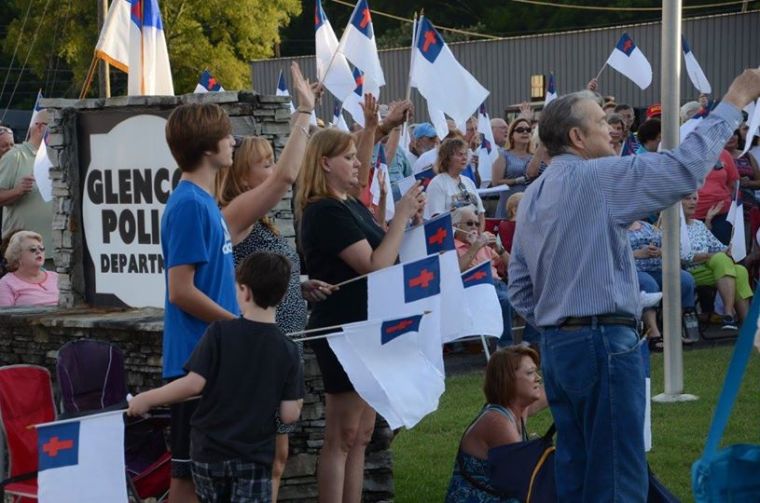 Over 500 Christians rallied in support of religious freedom in Alabama on Saturday after a Christian flag that once flew over a local police department was forcibly removed amid threats of legal action from the nation's largest atheist organization.
The mayor of Glenco said he had no choice but to remove the Christian flag from outside the police department after the city received a complaint letter from the Wisconsin-based Freedom From Religion Foundation.
"That would just about ruin us. … That's what they do, they pick on these smaller towns that can't defend ourselves," said Mayor Charles Gilchrist to WBRC Fox 6, noting the decision was made to remove the flag last month to avoid the costs of a potentially lengthy litigation.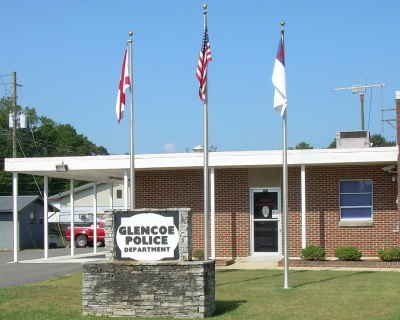 Samuel Lowe, founder and Etowah County director of First Responders for Christ, which helped organize the religious freedom rally called "United We Stand," told The Christian Post on Monday that "sin" is what led to the flag's removal.
"On the surface the flag removal appears to be a battle over the fictitious separation of church and state," he said, "but the underlying reason the flag was removed was due to the separation between God and man because of the sin that's in man's heart."
In February, Andrew Seidel of the Freedom From Religion Foundation sent a letter of complaint to the city of Glencoe over the Christian flag that had flown at the city's police department since the 1990s.
"The display of this patently religious symbol on city property confers government endorsement of Christianity," wrote Seidel. "A majority of federal courts have held displays of Latin crosses on public property to be an unconstitutional endorsement of religion."
Regarding the mayor's decision to remove the flag, Lowe told CP "I understand the financial reasons the city chose to remove the flag versus going through a lawsuit, and I have no qualms with the mayor's decision."
"I do not believe the flag will be returned to the property, but I do believe a suitable alternative will be found that will glorify the God of Abraham, Issac and Jacob, and will be above the reproach of the Freedom From Religion Foundation," Lowe asserted.
The rally had state-level elected officials as guest speakers, including Rep. Mack Butler and Sen. Phil Williams, both Republicans of Rainbow City, and Thom Harrison, pastor of North Glencoe Baptist Church.
"This country and our laws were founded on Judeo-Christian principles that are literally written in stone at our nation's Capitol, and that history cannot be overlooked or undone," Lowe added. "They can remove the flag from the pole, but the Christian roots of our nation's origin can never be denied."