Christian Author Examines Role of Miracles in Evangelism in New Book, 'Exploring the Miraculous'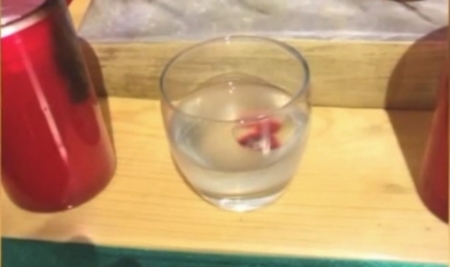 A new book by a Catholic author has attempted to explore all the various miracles surrounding Christianity throughout the centuries, from the resurrection of Jesus Christ all the way to reported "bleeding wafers" during mass.
"I like to think of miracles as a great way to engage young people, to get them excited about the faith," author, Michael O'Neill told Catholic News Agency about his book, Exploring the Miraculous.
"They shouldn't be the centrality of anybody's faith, but it's a way to open the door for people ... so I think miracles can play a huge role in evangelization."
O'Neill explained that the book attempts to cover the entire spectrum of miracles within the Catholic Church, and noted that Catholics are required to believe in at least two of them, the incarnation and resurrection of Jesus Christ.
A wide variety of miracles are reported by Catholic churches to this day from throughout the world, such as a church in Poland recently declaring a "eucharistic miracle" for a sacramental bread used in mass that began to "bleed" after it was placed in water.
There have also been reported apparitions of Jesus, the Virgin Mary, and other Christian figures in bedroom wall stains, sides of cliffs, and a great deal of other places around the world, though as O'Neill explains, belief in modern-day miracles is not required from the faithful. At most, after an investigation period the Church might call an alleged miracle "worthy of belief," or say that there is nothing contrary to the faith in believing in it.
The author said his book might also be interesting to skeptics,noting, "It's important for atheists and skeptics, those people who don't believe, they've got to have an explanation for the inexplicable. There's something for everyone."
He reflected that almost all people pray at some point in their lives, and hope for a miracle.
"We all pray for miracles of one sort or another. They can be these really sort of small things like praying for an impossible comeback in a football game, or it can be a lost wallet or wedding ring," O'Neill added.
"But they can also be these really big things, such as our loved ones, they fall away from the faith and we want them to return, or somebody from our friends or our family is very sick and we desperately implore God's help for them. It's something that everybody experiences."