Church Bans 'Non-Christian' Yoga for Focus on Oneself Instead of God; Some Threaten Boycott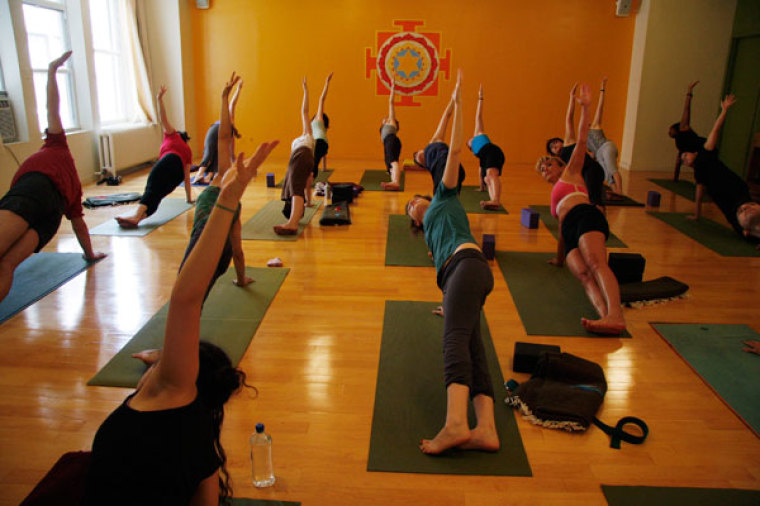 An Anglican church in Wales might face boycott from some in the community after it banned "non-Christian" yoga from the premises.
St. David's Church in Ceredigion decided not to allow yoga as part of its community center offerings, concerned that the practice that originated in India "might be seen to be in conflict with Christian values and belief," according to The Telegraph.
Some have apparently warned that yoga philosophy "teaches participants to focus on oneself, instead of on the one true God."
A Church in Wales spokesman clarified some of the church's rules:
"There is no problem to have alcohol in the building, but alcohol is not to be sold. Pilates is allowed, but not yoga. Also no activity of non-Christian activity."
Some locals have said that they will protest the Parochial Church Council over the decision, however, with one resident writing, "I and no doubt some Blaenporth residents are not at all happy with the view the church has on community activities like yoga, tai chi, taekwondo, cash prize bingo and the like. It is supposed to be a community affair where old and young can enjoy a better quality of life."
The resident continued, "I, for one, will not be dictated to as to what activity events are open to me. Therefore, I will not be visiting this establishment for recreational enjoyment until a fair and non-bias community center is built."
Another local who asked not to be named said that the church has been "tightening its grip" on what activities it allows.
"I think the Church sees the community center as a way of keeping the church going, but they are going against what residents want. With the best will in the world it will not be a proper community center — it cannot be."
Practicing yoga has long been a debate among Christians. Last month, a Roman Catholic school in Kansas decided to change its yoga class name to "lifestyle fitness," looking to distance itself from the practice's Hindu roots.
Benedictine College Communications Director Steve Johnson told The Christian Post at the time:
"The classes have always only included the physical aspects of yoga," noting that the course was a "single one-hour (half semester) class in our Health, Wellness & Exercise Science Department which gives students the benefit of the physical fitness aspects of yoga."
"We tell [critics] that the new name eliminates confusion about course content and best comports with what Pope Francis and the Chancellor of our Archdiocese have said. We greatly appreciate the cooperation we have received from those involved." 
The Kansas City Star had previously reported that concerns from multiple sources had arisen over the yoga classes.
"Complaints ... began to come in from alumni, students, faculty and some administrators who argued that as a Hindu practice, yoga was not in keeping with Catholic-based education," the Star reported.