Church Boots Boy Scouts: Openly Gay Leaders Policy Conflicts With Christian Morals
'Scouting Policies on Sexual Purity No Longer Reflect Our Values;' Says Tennessee Church Severing Ties With BSA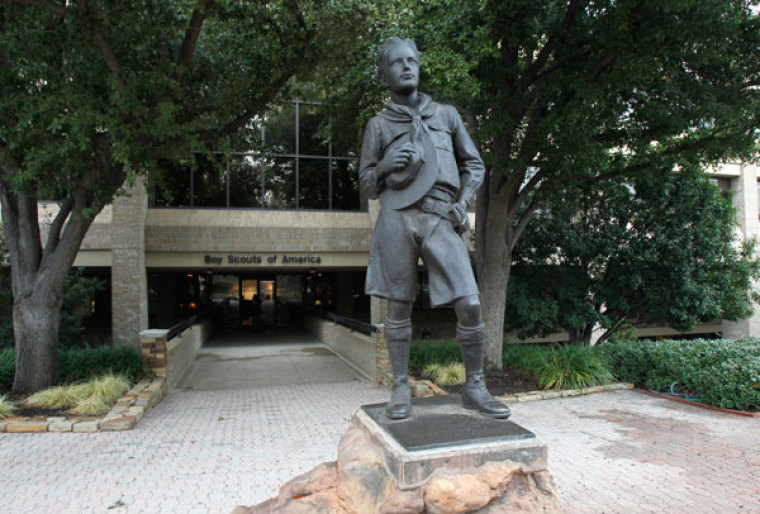 A Tennessee church has barred the Boy Scouts of America from meeting on its property after the organization lifted its ban on openly gay scout leaders earlier this year.
An official with the BSA told USA Today that North Boulevard Church of Christ in Rutherford, which sponsored Boy Scout and Cub Scout troops, has given the units time to find a new meeting location since the organization has changed it policies.
"We are trying to find new sponsors that would be willing to sponsor their units," said Larry Brown, a Boy Scout executive, to USA Today earlier this week. "We have right at 600 churches and other groups like civic clubs that are charter partners with us. We have three out of 600 that have decided to leave."
Brown declined to name the other two organizations that have dropped their sponsorships with the BSA in that region.
He did clarify, however, that North Boulevard's decision was made "after a great deal of thought and a great deal of discussion" by the church's elders.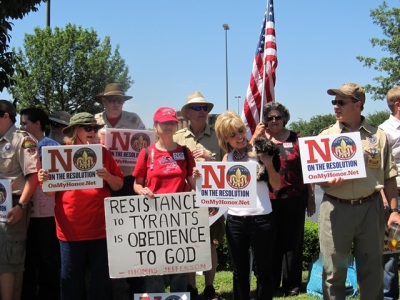 "North Boulevard has partnered with both the Boy and the Girl Scouts for decades. A great amount of good has been done by the Scouts during North Boulevard's partnership with these organizations," said Senior Minister David M. Young in an emailed statement shared with The Christian Post.
"And many of our members have served faithfully and generously to promote the values reflected in Scouting."
"We are proud of our past relationship with the Scouts, with the many young men and women who have gone through our programs, and especially with our own Scout leaders here at North Boulevard.
"Nevertheless, Scouting policies regarding sexual purity no longer reflect our values — values grounded in the work of Christ, in the Scriptures, and in nearly 2,000 years of church teaching.
"For this reason, North Boulevard has ended our sponsorship of Scouting troops. Our decision was a sad one, and was made after two years of discussions with local, state and national Scouting leaders."
BSA delegates voted to approve openly gay scout leaders earlier this year. The decision followed a 2013 vote among its 1,400 delegates to adopt an amendment that effectively lifted the ban on openly gay youth in the organization, which went into effect on Jan. 1, 2014.
Sixty-one percent of the delegates voted in favor of that resolution while 39 percent voted against it at the organization's national annual meeting that was held in Grapevine, Texas, in July 2013.
The BSA's policy on openly gay youth now states that: "No youth may be denied membership in the BSA on the basis of sexual orientation or preference alone."
This policy change, however, conflicts with the religious and moral beliefs of most Christian denominations.
An estimated 40,000 Boy Scouts troops throughout the country hail from churches that teach homosexuality is a sin.
Roger S. Oldham, a spokesman for the Southern Baptist Convention, told The Christian Post in August that churches in the denomination began cutting ties with the Boy Scouts after the ban against openly gay students was lifted.
"We predicted in 2013 that the Scouts would see an immediate loss in membership with continual attrition over time — something their 2014 and 2015 annual reports clearly demonstrate," said Oldham.