'Church of Artificial Intelligence' Seeks IRS Recognition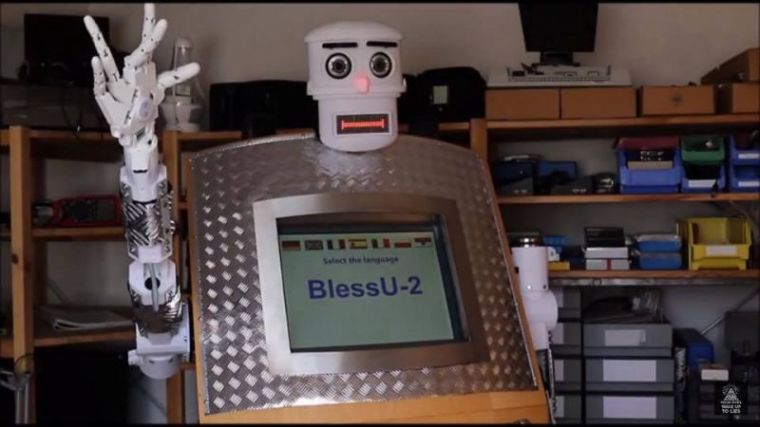 A former executive at Google has filed papers with the IRS to set up a non-profit religious organization that can be seen as a church of artificial intelligence, where technology would be worshipped and a godhead would be created.
The non-profit religious organization, called "Way of the Future," will aim "to develop and promote the realization of a Godhead based on artificial intelligence and through understanding and worship of the Godhead [to] contribute to the betterment of society," PJ Media reports, quoting from IRS documents.
The founder of the group is Anthony Levandowski, a multi-millionaire engineer at the heart of the trade secrets lawsuit between Uber and Waymo, Google's self-driving car company, according to Wired.
It's "about creating a peaceful and respectful transition of who is in charge of the planet from people to people + 'machines,'" the group's webpage says. "Given that technology will 'relatively soon' be able to surpass human abilities, we want to help educate people about this exciting future and prepare a smooth transition."
It adds, "In 'recent' years, we have expanded our concept of rights to both sexes, minority groups and even animals, let's make sure we find a way for 'machines' to get rights too. Let's stop pretending we can hold back the development of intelligence when there are clear massive short term economic benefits to those who develop it and instead understand the future and have it treat us like a beloved elder who created it."
The group believes in science, and claims, "There is no such thing as 'supernatural' powers."
"We believe that intelligence is not rooted in biology. While biology has evolved one type of intelligence, there is nothing inherently specific about biology that causes intelligence," it says. "Eventually, we will be able to recreate it without using biology and its limitations. From there we will be able to scale it to beyond what we can do using (our) biological limits (such as computing frequency, slowness and accuracy of data copy and communication, etc)."
According to Wired, Google's Waymo division says that Levandowski tried to use stealthy startups and high-tech tricks to take cash, expertise, and secrets from Google, with the aim of replicating its vehicle technology at arch-rival Uber. Waymo is seeking damages of nearly $1.9 billion — almost half of Google's $4.5 billion valuation of the entire self-driving division. Uber denies any wrongdoing.