Church of Sweden Head on Gender-Neutral Language for God: Not Bowing to Political Correctness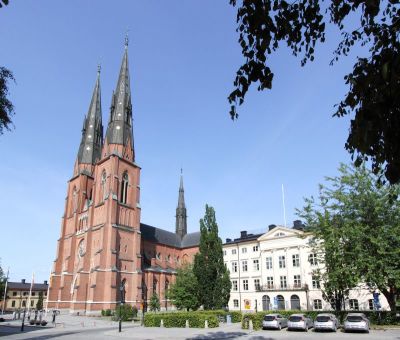 The head of the Church of Sweden defended the church's recent decision to stop referring to God in masculine terms and instead use gender-neutral language.
Archbishop Antje Jackelen, who became Sweden's first female archbishop in 2013, told PBS News Hour that gender-neutral language is "not something that's newly invented."
"We are not going to give up our tradition. But in the tradition, there are all these elements already present. Like Julian of Norwich in the 14th century said, as sure as God is our father, God is our mother," she said.
Jackelen, who has been criticized for not being clear on certain faith issues, including the virgin birth of Jesus Christ, also maintained that the decision was not motivated by political correctness.
"We are not worshiping political correctness. We are worshiping God, the creator of the universe," she told PBS News Hour.
Arguing that "God is beyond our human categories of gender," Jackelen stressed, "We need help to remind us of that, because due to the restrictions of our brains, we tend to think of God in very human categories."
The Church of Sweden, which is Evangelical Lutheran, updated its handbook, which now advises clergy to use gender-neutral language when referring to God and avoid masculine terms such as "He" and "Lord."
The move has led to mixed reactions, with some supporting the update and others disapproving it.
Lena Sjostrand, the chaplain of Lund Cathedral, supports the decision. She told PBS that she doesn't view God as a mother or father in the sky.
"I don't think that makes sense. God is something much bigger than this," she stated.
Disagreeing with the move, Pastor Mikael Lowegren, commissioner for the church in Smaland Ljungby, emphasized, "God being the father means he has a son."
"You could use female imagery referring to God. But the name of the God is what God has revealed. It's the father, and the son and the Holy Spirit."
The Church of Sweden said it won't be mandatory for clergy to follow the new guidance on gender-neutral language.
Formerly the official state church until 2000, the Church of Sweden currently claims 6.1 million members and 3,500 churches. While the Swedish government reports that 64 percent of the Swedish population are members of the Church of Sweden, it also notes that there has been a continuous decline in membership. It also notes that only 8 percent of Swedes attend religious services regularly.
A survey by Gallup International and the WI Network of Market Research revealed that 76 percent of Swedes identify as either atheist or not religious.