Church, State 'Wall of Separation' Doesn't Mean Hide Your Faith in Public: James Lankford, Russell Moore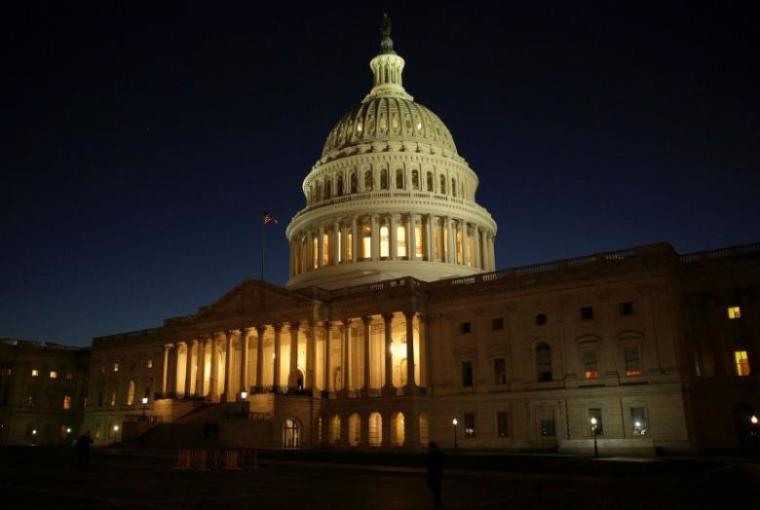 The concept of the separation of church and state in America should not be used as a weapon to silence faith and have it hidden from public discourse, warned religious freedom advocates Russell Moore, a Southern Baptist ethicist, and James Lankford, a U.S. Senator from Oklahoma.
Moore, who is president of the Southern Baptist Convention's Ethics and Religious Liberty Commission, wrote in a joint article for TIME on Tuesday with Lankford that intolerance of faith is a "personal choice," rather than a legal requirement.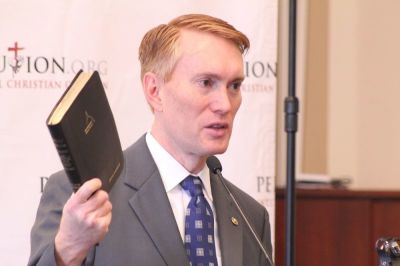 "We are also told that we 'should not mix religion and politics.' Again, this saying has a powerful truth: that when religion is used for political purposes, it empties religion of its eternal meaning and becomes just one more cynical method of acquiring power," they wrote.
"But there is also a disclaimer hidden in that phrase: that sometimes when people say 'Don't mix religion and politics,' they actually mean 'Don't bring your faith into the public square where I can see it.' In other words, hide your faith outside of your place of worship because we have a 'separation of church and state,'" Moore and Lankford added.
"Separation of church and state is too important a concept to be misused — especially not as a tool for silencing opposing views. As a matter of fact, on National Religious Freedom Day, it just might be as important as ever to consider the true meaning of church/state separation and religious freedom."
The op-ed was written in remembrance of Religious Freedom Day. January 16 was designated Religious Freedom Day because it is the anniversary of the passage of the Virginia Statute for Religious Freedom in 1786, which was authored by Thomas Jefferson, one of the Founding Fathers, Lankford and Moore noted.
They insisted that the text seeks to defend the right to practice any faith, or to not hold a faith, and that the famously quoted "wall of separation of church and state" does not mean that religious people should be excluded from public debate.
"In its day, a constitutional prohibition that the state would not establish or restrain personal faith was truly revolutionary. Sadly, in many countries today, religious freedom is still revolutionary," the authors wrote.
"America has the obligation to live this truth and demonstrate the depth of this powerful human right."
They warned that many other places in the world do not have religious freedom, but in America courts have upheld in various cases the clause that prohibits the church from ruling the state, and vice versa.
As an example they listed the Trinity Lutheran case, when the Supreme Court ruled in June 2017 in favor of a Missouri church and its request to not be barred room a state program meant to help repair its daycare playground simply because it is a house of worship.
As Chief Justice Roberts wrote at the time, "... the exclusion of Trinity Lutheran from a public benefit for which it is otherwise qualified, solely because it is a church, is odious to our Constitution all the same, and cannot stand."
The Trinity Lutheran case paved the way for other religious freedom victories, such as the Federal Emergency Management Agency announcing earlier in January that it would be amending its policies in order to allow churches and other religious houses access to applying for aid when natural disasters strike.
Religious freedom advocates celebrated the FEMA decision.
"Just like charities, houses of worship that serve our communities and are impacted by natural disasters like Hurricanes Harvey and Irma, should not be disqualified from disaster assistance simply because they are religious in nature," Lankford, who is also co-chair of the Congressional Prayer Caucus, said in statement shared with The Christian Post at the time.
"I'm pleased that FEMA is taking this important step to include houses of worship into its list of eligible entities for aid," he added.
Moore and Lankford pointed out in their TIME article that Thomas Jefferson wanted to be remembered for the Virginia Statute of Religious Freedom, and urged Americans to recognize that his wish was not for religious discussion to be shut down, but for the freedom to respectfully debate with others to be defended.