Churches Need to Get With the Times and Invest in Urban Youth Workers, Says Larry Acosta
Urban Youth Need Role Models to Live Transformed Lives, According to Urban Youth Worker Institute Founder
NEW YORK — The children are the future? Well, the future is now, according to Larry Acosta, founder and CEO of the Urban Youth Workers Institute, a nonprofit organization whose mission it is to support and train Christians who are walking with and influencing the next generation of leaders.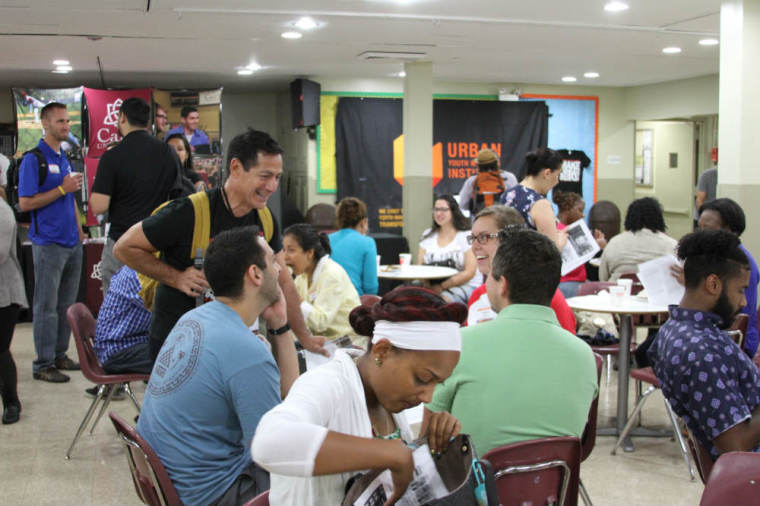 The Urban Youth Workers Institute describes itself as "a national nonprofit organization that trains and resources urban youth workers to effectively evangelize and disciple youth in at-risk zip codes throughout the U.S." The UYWI's primary goal is "to engage 75,000 urban youth in life-changing discipleship with local youth workers by 2020."
A big part of moving that initiative along is the recently-unveiled Discipleship Toolkit, a free resource compiled of conversation-starting videos, leader guides and student handouts that include an introduction to the Gospel, discipleship support and apologetics resources. It also helps leaders track the progress of students in the areas of spirituality, self, family, community, and education.
Acosta, along with partner D.A. Horton, presented the Discipleship Toolkit at UYWI's RELOAD event in Brooklyn on Sept. 12. He took some time to talk with The Christian Post about the mission of his ministry, why churches need to invest in their youth workers, and trends he has noticed over the last 17 years in his field.
The transcript below has been edited for clarity.
CP: Talk a little about your organization, the Urban Youth Workers Institute.
Acosta: Urban Youth Workers is an organization that believes that youth workers are key to completing the Great Commission. Right now, over half the world's population lives in cities and 60 percent of those are 18 years old or younger. Often times in the church at large, urban youth workers, they're bi-vocational volunteers. They don't seem important in how we value them in general. But as an organization, Urban Youth Workers Institute, we see their value.
When you think about reaching this young and urban world, this fatherless generation, youth workers are a great mouthpiece to reach and disciple young people. So we as an organization, our mission is to power the urban youth worker so that urban youth have the role models and leaders they need to live transformed lives by the Gospel of Jesus Christ.
No one ever gets there alone. It's a person that kind of connects them to Jesus. So we want to power and resource the youth workers so they'll stay on point, they'll be healthier, more equipped to stay in the lives of kids in a more positive way. We come alongside the youth workers and the youth workers come alongside the students. That's the role of our ministry in the Kingdom.
CP: What kind changes or trends have you noticed over the 17 years of your ministry?
Acosta: When we first started, you saw a real separation between suburban youth culture and urban youth culture. They were not at all concentric circles, they were very separate. But over the past decade, we've seen a convergence. They're not concentric circles anymore, but the urban youth culture and suburban youth culture have some things in common today.
For example, you'll have white suburban kids rocking urban rap and hip-hop. You'll have ethnic kids riding skateboards, whereas in the past that's what white kids did, right? So you're seeing these blending of the urban and suburban cultures coming together.
This whole need for multiethnic youth ministries and multiethnic churches in the future, you can see Revelation 7:9-11. … We're gonna see that here on Earth, meaning 10 years ago you had more ethnocentric churches and youth ministries. Well, today kids want to be in a more diverse, multiethnic youth ministry and/or church.
So we believe in the future, you're gonna see more multiethnic churches being planted. You still see many of them in New York, but you're gonna see more of that in cities across the country. It's gonna be more prolific.