Ciara on Being 'Still' in Moments of Prayer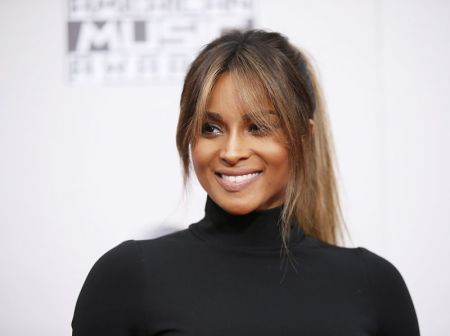 In her latest fashion magazine spread showing off her baby bump, singer Ciara Wilson highlights the importance of prayer and being "still."
Ciara, the R&B singer and model who is known by the mononym in the music world, is expecting her first child with NFL star husband Russell Wilson. In an interview with fashion magazine Harper's Bazaar this week, the singer spoke about the importance of prayer and silence in her life.
"When you're still, you can hear a lot, see a lot," she said.
Instead of feeding into the negativity that exists on social media where people try to pit Ciara against other women in entertainment, the songstress said she tries to focus on love among her peers.
"There's this unspoken word: love," she said. "When you meet successful powerful women, you show each other love, because it is a tough environment."
Earlier this year, Ciara posted a video of herself teaching her 2-year-old son, Future Zahir Wilburn, how to say Grace before he eats. In a video posted to Instagram, Ciara showcased her toddler praying before his meal.
"God is great. Lord we thank you for our food. By His hands we all are fed. Give us Lord our daily bread," the little boy said before ending with "Amen."
In the video caption, the singer-songwriter let everybody know how proud she was of her son.
"GRACE. So Proud Of My Baby! He can say it on his own now," she wrote. "I had to share! Have a great day everyone, and thank God for his GRACE."
In an interview with Essence magazine last year, Ciara revealed that a very specific prayer may have resulted in her marriage to Wilson. Before the athlete and entertainer met, she recalled praying for a man like him.
"I remember telling my friend the kind of guy I wanted: a God-fearing man with a very fun spirit who loves kids and would really, truly care for me," Ciara told Essence. "I was very specific because I do believe you can have it all."