Ciara Says She and Russell Wilson Have Two Babies On The Way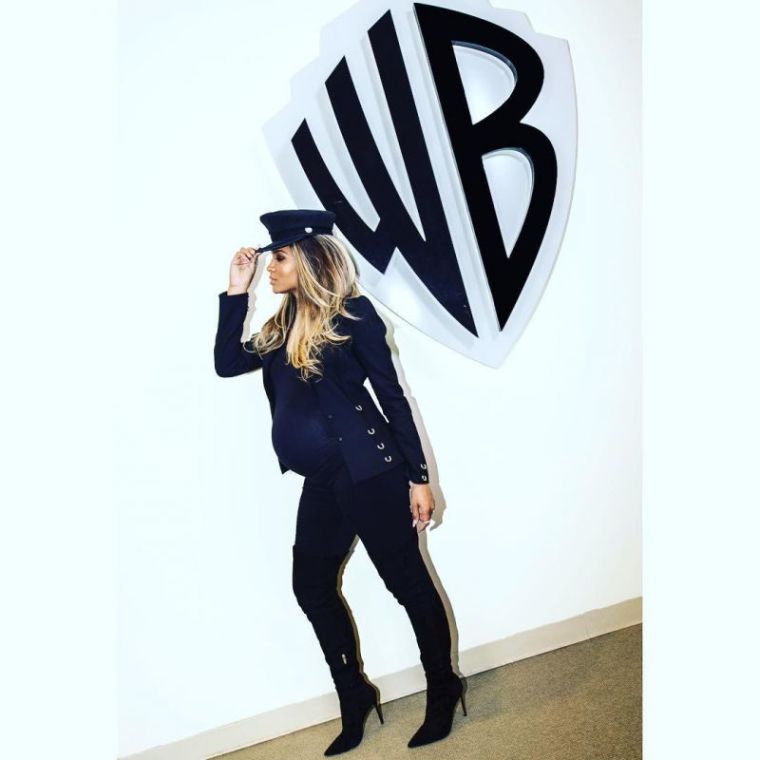 Expectant mother and R&B singer Ciara says that she and husband Seattle Seahawks quarterback Russell Wilson have two babies on the way.
During a Facebook Live session on Monday, where the singer answered questions from fans, she said, "We've got a bump in the oven ... My next album is going to be my other baby. So we've got two babies on the way."   
The forthcoming album will be the singer's seventh studio album to date. The songstress said she is "super excited" about the new music and the "next chapter" of her life.
Wilson's second "baby" was conceived after she inked a new record deal with Warner Bros. last week.Via Instagram last Friday, she shared that she had landed the new contract. "Warner Brothers Records!!! Lets Get It! Proud to announce and honored to join the family! ... Dreams really do come true! I'm supercharged to make the World Dance again!" She was formerly with Epic Records.
"We welcome Ciara to Warner Bros. Records and look forward to the next chapter of her storied music career," said Warner Bros. Chairman and CEO Cameron Strang, according to Billboard.
The singer said during Facebook Live, "It's been such a fun ride already, and in addition to life and all the beautiful things that are happening, the most important thing to my fans is my music and I'm excited about that new baby too," she said. "I'm excited for what God has in store."
Ciara may likely accompany songs on her new album with a few music videos where she will display her dancing prowess. The performer is no stranger to a "twerk" or two when inspired. In December of last year, during a trip to the Cascade mountains, the mother-to-be performed a snow-capped mountaintop twerk for her husband's 28th birthday, as previously reported by The Christian Post.
Thus far in her career, Ciara has sold 23 million albums and 16 million records. She is currently a Global Brand Ambassador for Revlon and a model for IMG. mmm ppp