Ciara Says Biblical Warning on Being 'Equally Yoked' Led Her to Marry Russell Wilson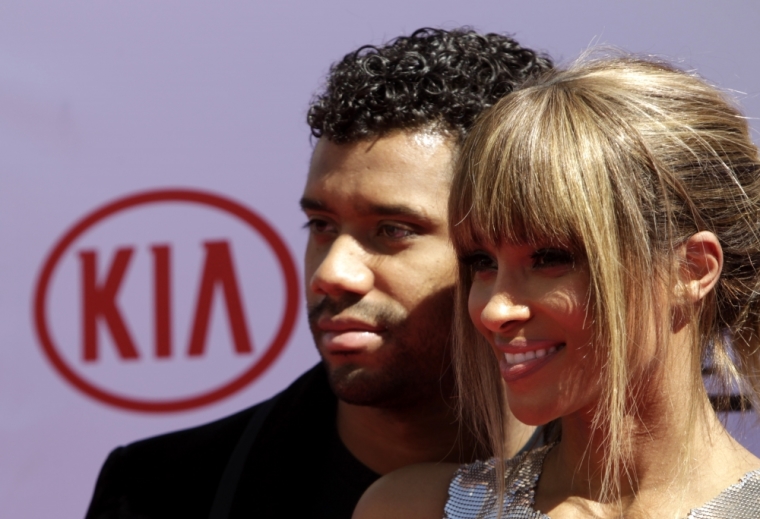 Ciara and her NFL star husband Russell Wilson became poster children for abstinence when they publicly announced they would not engage in sex before marriage. Now, the singer is revealing that the biblical principle of being equally yoked had a hand in her decision.
Not long after they began dating in 2015, the Seattle Seahawks quarterback announced that the couple would refrain from sexual intercourse until they were married. Last July, the couple wed and now Ciara is pregnant with their first child.
In an interview with Cosmopolitan South Africa, Ciara revealed the importance of making sure she was equally yoked with Wilson, a principle that can be traced back to 2 Corinthians 6:14 where the Bible states: "Do not be unequally yoked with unbelievers..." (ESV)
"I really believe that when you focus on a friendship, you have the opportunity to build a strong foundation for a relationship — and once you know you're really great friends and you're what we call 'equally yoked,' where you share the same values or the same outlook on life, it kind of sets the tone," Ciara told the February issue of the South African magazine.
"Knowing that you'll always have the friendship and that you can always go back to it is very important, and very powerful. ... I have to give credit to my husband for sharing those views. It's awesome how it all worked out."
She went on to further explain why people shouldn't be so quick to give their bodies to maintain a relationship.
"It's important to have standards. You shouldn't feel like you have to give your body away to get someone to like you," she said. "... I think that people can learn from your experiences when they happen in front of the world. You never know what someone else is going through, and you never know how sharing your situation might help them with theirs."
During a July 2015 appearance at Pastor Miles McPherson's The Rock Church in San Diego, California, Wilson revealed his vow of abstinence to the world. He insisted that God told him to lead Ciara in abstaining from sexual activity until marriage.
"I asked her 'What would you do if we took all that other stuff off the table and did it Jesus' way, no sex? ... I knew God had brought me into her life to bless her and for her to bless me, and to bless so many people with the impact that she has and I have," Wilson told McPherson last year. "We're not going to be perfect, by any means. But He's anointed both of us and He's calling for us to do something special."
Before Ciara even met the star quarterback, she recalled praying for a man like him. In an interview with Essence magazine last May, she recalled asking God for someone matching his exact character.
"I remember telling my friend the kind of guy I wanted: a God-fearing man with a very fun spirit who loves kids and would really, truly care for me," Ciara told Essence magazine as the May 2016 covergirl. "I was very specific because I do believe you can have it all."