Ciara Wilson Says God's Grace Saved Her After Car Accident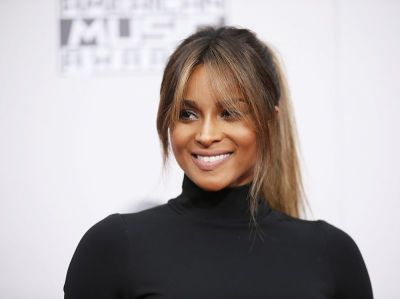 Ciara Wilson believes God saved her and her unborn baby in a car accident Friday.
The 31-year-old R&B singer and model, who is married to Seattle Seahawks quarterback Russell Wilson, glorified God after she was hit by another car while driving in Los Angeles, California.
"Thankful For God's Grace, and Amniotic Fluid," the singer who is in her third trimester of pregnancy, wrote on Twitter.
According to TMZ reports, the police and fire department responded on the scene after Ciara's Mercedes SUV was hit by a grey Volvo SUV when the singer was making a left turn.
"The driver was illegally in the bus lane and hit the right side of her car," the singer's representatives reportedly told TMZ.
NFL star Wilson took to Twitter to praise God and assure people that his wife and future child were doing well after news broke about the accident Friday.
"Momma Wilson & Baby Wilson are feeling great! God is good," he tweeted.
On Saturday, the pair celebrated the one-year anniversary of their engagement which took place in the East African country Seychelles. According to the quarterback, the moment was an answer to his prayers.
"At 7:33 PM on 3.11.16 my prayer to Jesus came true. You said 'Yes! Of Course!' in the most beautiful place in the world, Seychelles," he wrote on Instagram. "I will never forget how close God was, is, and forever will be in every moment. Today & Everyday will be our day."
Mrs. Wilson followed suit in a special engagement anniversary message of her own.
"Today Marks 1 Of The Best Days Of My Life. 3.11.16 #EngagementDay," she wrote on Instagram.
Before Ciara even met the star quarterback, she recalled praying for a man like him. In an interview with Essence magazine last May, she recalled asking God for someone matching his exact character.
"I remember telling my friend the kind of guy I wanted: a God-fearing man with a very fun spirit who loves kids and would really, truly care for me," Ciara told Essence Magazine as the May 2016 covergirl. "I was very specific because I do believe you can have it all."