City of Denver bans 'conversion therapy' for minors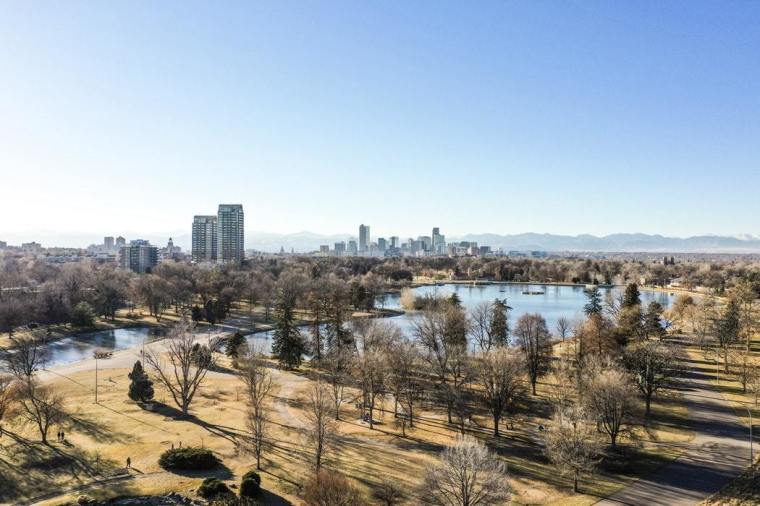 The city of Denver recently outlawed what has been commonly referred to as "gay conversion therapy" for minors, the first jurisdiction in the state of Colorado to do so.
In a unanimous vote Monday, the city council approved a ban on the practice.
"Tonight's vote to ban conversion therapy is our city coming together and saying with one voice that we will never allow our LGBTQ+ youth to be the targets of these dubious practices, and that we are here to support them," Denver Mayor Michael Hancock said in a statement his office released.
"Who they are is something to be celebrated, not maligned, and Denver will always be there to lift up our youth and ensure that they have the opportunity to grow up safe, happy and healthy."
The proposal is aimed at state-licensed therapists in the city who say being gay or transgender is a mental illness.
The practice is presently banned for minors in nine states.
The Colorado General Assembly attempted to pass such a ban in 2018 and on other occasions but never succeeded. The legislative body is expected to consider a similar proposal this year, local reports say, and it is expected to pass given that Democrats will soon take charge of the state Senate.
Others say the move is based on a deceptive premise, framing all counseling care by potential outliers.
"Rather than providing compassionate ethical counseling options for youth who have unwanted same-sex attraction, Denver followed a fascist protocol initiated first in California to ban talk therapy for kids who do not want to be gay," said Anne Paulk of the Restored Hope Network, now based in Colorado, in a statement to The Christian Post Thursday.
The city is "using scare tactics such as the term 'conversion therapy' to conjure images of aversion therapy used in the 1950s — if at all."
"Based on that false or outdated information, Denver followed the politically motivated pathway that 20 other American states have rejected. Counseling need not happen only for mental illness; if so, where would marital counseling be?" she said.
"Compassionate care should be client directed, not government ordered."
Clients should lead their goals, not the government, Paulk stressed.
"The city of Denver has joined several other municipalities and states who have passed such counseling room speech intrusion policies and laws. These are currently under review in the courts and may go all the way to the U.S. Supreme Court in the next few years," she said.
The subject of counseling as it is related to same-sex attraction and other sexual issues appeared in the decision of a Supreme Court case last year, NIFLA v. Becerra, a ruling in favor of a network of crisis pregnancy centers in California that sued the state over a law requiring them to advertise for and promote abortion services.
Writing for the majority, Associate Justice Clarence Thomas likened the speech of the professionals working at the pregnancy centers to that of counselors, citing Pickup v. Brown and King v. Governors of New Jersey. In those cases, courts ruled that bans on sexual orientation change efforts were not constitutional since the speech of the counselor is classified as professional "conduct" and is not fully protected under the First Amendment.
Thomas explained that certain appeals courts "have recognized 'professional speech' as a separate category of speech that is subject to different rules," yet "speech is not unprotected merely because it is uttered by 'professionals.'"