Coca-Cola, Ford, Xerox Detest Being Listed as Planned Parenthood Sponsors in Light of Baby Parts Selling Scandal
Justice Dept. to Conduct Investigation on Videos' Producer, Center for Medical Progress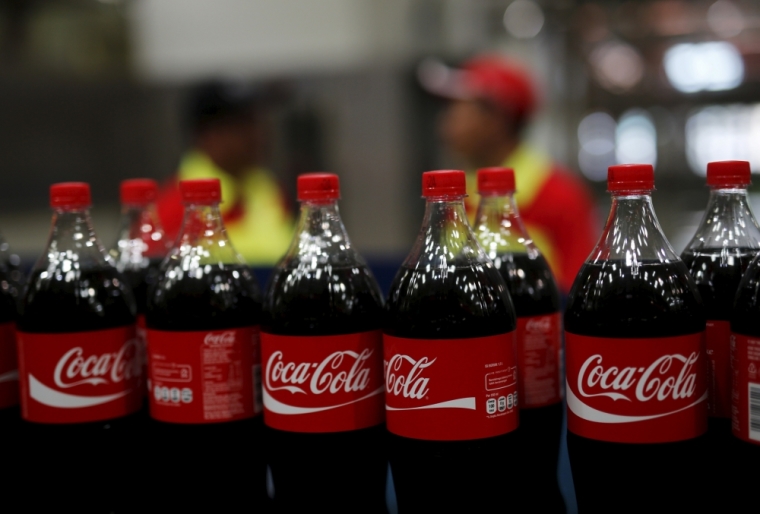 Three major American corporations have told the nation's largest abortion provider that they no longer want to be listed as corporate sponsors after two recent viral videos purport to show representatives of Planned Parenthood discussing the sale of baby body parts.
Officials from Coca-Cola, Ford Motor Co. and Xerox have told The Daily Signal, a news site founded by the conservative Heritage Foundation, that they have asked the abortion giant to remove their companies' names from the abortion provider's list of corporate donors.
The move comes after the Daily Signal posted the names of Planned Parenthood's 41 corporate sponsors — a list that is no longer available on the Planned Parenthood website — following the controversy surrounding the recently released undercover videos by Center for Medical Progress.
Although pro-choice advocates say the video footage produced by CMP, which is run by longtime pro-life activist David Daleiden, was highly edited to make the organization look bad, that did not prevent these three organizations from claiming that Planned Parenthood was misleading the public by including them on its list of sponsors.
As Planned Parenthood is a tax-exempt organization and does not pay corporate income taxes, the three corporations were previously listed as employers who matched charitable donations made by their employees.
A Coca-Cola representative told the Daily Signal the corporation does not contribute to Planned Parenthood and does not match employee donations.
"We will ask them to correct the information," the Coca-Cola rep stated.
Meanwhile, a Ford official also said the motor company has not matched an employee donation to Planned Parenthood in over 10 years and requested to be removed from the list.
"We are making sure that Ford Motor Company is not listed as a Planned Parenthood contributor on their website," the Ford rep said. "In addition, we do not offer an employee match for charitable contributions."
A Xerox official was adamant that the company does not contribute to Planned Parenthood and there is no record of any donation being made by Xerox to Planned Parenthood in the last 20 years.
There are still 38 corporate sponsors listed as funding Planned Parenthood, including PepsiCo, Starbucks, Progressive, Wells Fargo, Verizon, Bank of America, Nike and other financial behemoths.
The controversial videos have sparked much debate as to whether Planned Parenthood broke any laws. By law, companies are allowed to seek compensation for the distribution of tissue only to recover costs, but it is illegal to profit off of such sales.
The videos have inspired pro-life conservatives to go after Planned Parenthood, which conducts over 300,000 abortions every year. Republicans on the House Energy and Commerce Committee have launched an investigation into Planned Parenthood's tissue compensation practices, and investigations have been launched by two states —Texas and Louisiana.
Although Planned Parenthood CEO Cecile Richards said in a statement that her organization follows all legal guidelines and practices, that hasn't stopped Republicans in the House and Senate from introducing legislation to defund Planned Parenthood for a year.
Despite Republicans calling on the Department of Justice to launch an investigation into Planned Parenthood's practices, Attorney General Loretta Lynch announced Wednesday that the department will instead be investigating the Center for Medical Progress and whether it obtained its video footage legally.
"I'm aware of those matters generally from the media, and from some inquiries that have been made to the Department of Justice, and again at this point we're going to review all the information and determine what steps, if any, to take at the appropriate time," Lynch said when asked about the videos at a press conference.
On Thursday, House Minority Leader Nancy Pelosi, a longtime pro-choice champion, joined other Democratic Congress members in calling for an investigation into the Center for Medical Progress.
"Let's have an investigation of those people who were trying to ensnare Planned Parenthood in a controversy that doesn't exist," Pelosi said. "Planned Parenthood has said that they have done nothing illegal. They do not ever charge, which would be illegal, for fetal tissue. They have only defrayed the cost of mailing that to someone, which is not breaking the law."
Daleiden, the CEO of Center for Medical Progress, said in a statement that the pro-choice backlash against the videos is just a way that the political left is trying to silence the "truth."
"Planned Parenthood and their political allies know our investigation has revealed the truth about the gruesome and horrific practices of partial-birth abortions and selling baby parts taking place throughout their organization," Daleiden said. "They will attack me and my organization all day long, but that does not change the facts about what our investigation has uncovered and what the American people now know — that Planned Parenthood is engaged in an enterprise-wide operation that traffics and sells baby body parts."