Colorado University Paid Over $97K for Planned Parenthood Aborted Baby Body Parts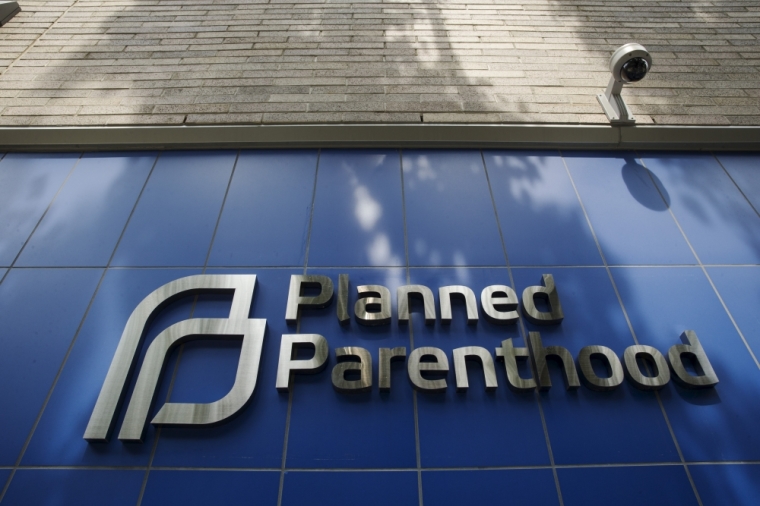 The Faith & Freedom Coalition, a conservative nonprofit group, has filed a lawsuit against Planned Parenthood, Colorado State University, and a prominent fetal tissue supplier that seeks to force the return of state tax dollars that were used by the college to obtain aborted baby tissue for research.
Nick McIntyre, the executive director of the Faith & Freedom Coalition of Colorado, told The Christian Post on Monday that his organization obtained records from the university through the Colorado Open Records Act that indicate the school paid thousands of tax dollars to obtain aborted baby tissue from the Planned Parenthood of the Rocky Mountains and Advanced Bioscience Resources, a California-based company that procures aborted baby tissue for research institutions.
Although Colorado law forbids tax dollars from being used to fund abortions, public records show that the state school paid Planned Parenthood as much as $160 per specimen and paid ABR nearly $97,000 from 2010 to 2015 for aborted baby tissue.
According to Article V, Section 50 of Colorado's constitution, "No public funds shall be used by the State of Colorado, its agencies or political subdivisions to pay or otherwise reimburse, either directly or indirectly, any person, agency or facility for the performance of any induced abortion."
A copy of an "agreement for transfer of human fetal tissue" between CSU and Planned Parenthood of the Rocky Mountains, which operates 30 clinics across Colorado, Nevada, Wyoming and New Mexico, that dates back to March 2010 was shared by McIntyre with CP.
According to the agreement, CSU and Planned Parenthood have had an financial relationship that started in 2010, where Planned Parenthood supplied tissue to CSU for the research of placental development.
The agreement states that although the abortion giant is "not in the business of selling tissue," CSU was to "reimburse" Planned Parenthood for "reasonable expenses incurred during the tissue retrieval process." The document also states that Planned Parenthood was to send invoices to CSU for every 10 specimens it collected.
According to an invoice sent to the school that was shared with CP that dates back to April 27, 2010, Planned Parenthood charged the school $1,590 for "instrument supply" and "administrative startup. An invoice from April 5, 2011, shows that Planned Parenthood charged the school $1,600 for 10 specimens.
According to the lawsuit, those invoices were paid with checks that came from a bank account that CSU held at First National Bank.
A Summary of ABR invoices for fetal tissue that was shared with CP indicates that CSU paid ABR a total of $96,945 from 2010 to 2015 for the supply of aborted baby tissue. The lawsuit claims that those payments were also made from CSU's First National Bank account.
"We see that as a pretty clear indication that our state tax dollars should not be going to groups like Planned Parenthood that do perform abortions directly at their clinics and we also shouldn't be supporting fetal tissue sales from aborted babies that are being paid for by Colorado State University bank accounts," McIntyre said.
Although the state constitution doesn't explicitly state that tax dollars can't be used to procure aborted fetal tissue, McIntyre reasoned that using state funds to "reimburse" an organization like Planned Parenthood fits the constitution's definition of using tax dollars to "indirectly" support induced abortions.
Additionally, McIntyre cited a Center for Medical Progress video that was released in July that purports to show the vice president of Planned Parenthood of the Rocky Mountains stating that, "I think the per-item thing works a little better because we can see how much we can get out of it."
"So, part of our argument is the indirect funding of abortion in that Planned Parenthood is being paid by Colorado State for these parts and we saw in the Center for Medical Progress videos, the unedited videos, that there were prices being haggled," McIntyre said. "We know that there is something going on here that Planned Parenthood is getting paid possibly different amounts for different specimens. There is not this regulated or single prices for each part."
The school released a statement regarding the allegations, arguing that it had only obtained placental tissue from Planned Parenthood and "properly obtained fetal tissue from other providers for important research into curing disease."
Despite the school's statement, McIntyre insists that the university is still overlooking state law.
"The fact of the matter is there are many Colorado residents who have a serious moral issue with their tax dollars supporting any abortion-related services," McIntyre asserted. "[The school] has not made any statement regarding their justification for using state bank accounts, state tax dollars. We're going to be careful in that we want to make sure that we know the amount of state dollars that went toward this because that is what the Constitution provides for."
There is still some uncertainty regarding how much CSU spent over the years on the procurement of aborted baby tissue, as the coalition only has the records they obtained by the state to reference.
McIntyre explained that there is also some uncertainty into how much state funding was actually used versus how much federal funding was used to procure specimens. Under federal law, it is not illegal to use tax dollars to procure fetal tissue.
"That is left somewhat to the courts," McIntyre stated.
In the wake of the deadly Planned Parenthood shooting in Colorado Springs last week, left-wing media have has attacked pro-life rhetoric for spurring the atrocity. McIntyre said FFC won't be distracted by the events from pursuing its lawsuit.
"Pro-abortion activists will use any kind of tragedy for their own political gain to take the attention off the issues, take the attention toward any distraction that may happen," McIntyre said. "We are a civil group and we are going through the courts and our governmental process to make sure that Colorado taxpayers are protected from having to fund abortion, so that is what we are focused on."
"We are not focused on the distraction or the actions of any unrelated individual," he continued. "I am sure that the left will try to use this for their political gain as they have proven in pro-life issues time and time again."
Contact: <ahref="mailto:samuel.smith@christianpost.com">samuel.smith@christianpost.com,
@IamSamSmith
(Twitter)