Combating ISIS and Completing the US Mission in Iraq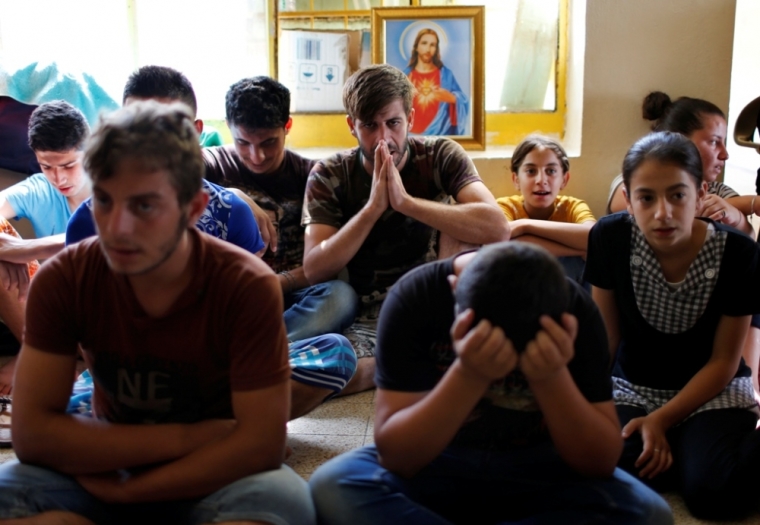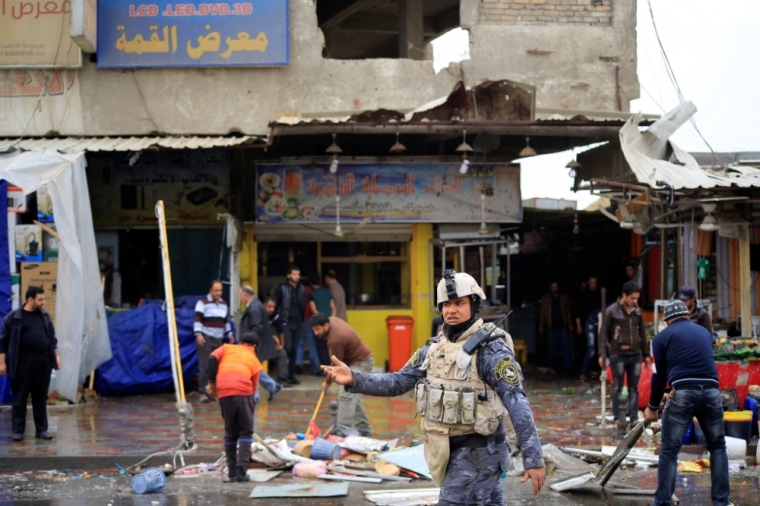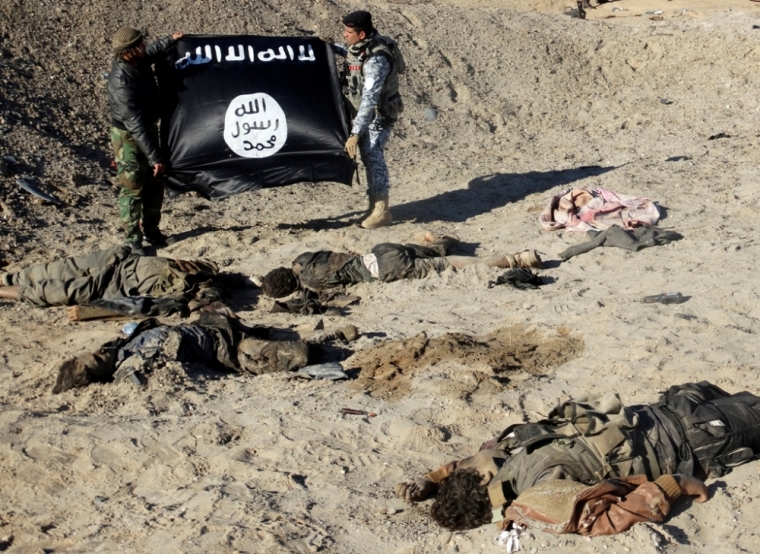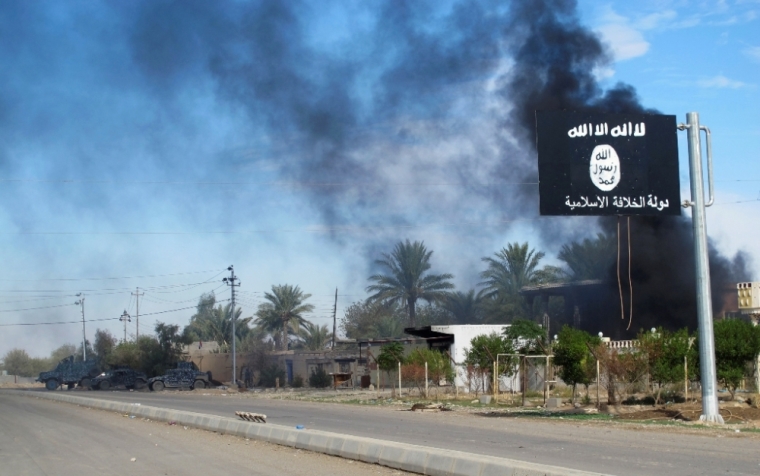 View Photos
One day after the Obama administration confirmed that American aid worker Kayla Mueller was killed by Islamic State terrorists who'd been holding her captive in Syria since August 2013, the president asked Congress Wednesday to authorize additional war powers to combat and defeat ISIS.
While both Republicans and Democrats have yet to coalesce around Obama's strategy and take a vote on his resolution, coalition players want to see ISIS defeated and for Iraq to become a success story instead of being seen by the administration as a "loser" and a country to withdrawal from and avoid, as former Ambassador to Iraq Christopher R. Hill described it in his October 2014 column in Politico.
To better understand the U.S.'s mission in Iraq during both the George W. Bush and Obama administrations, as well as the rule of Saddam Hussein and the plight of Christians in the floundering country that's fighting for its survival, The Christian Post spoke to Joseph Ghougassian, a former ambassador to Qatar, who was also a special envoy in Iraq and Afghanistan from 2003 through the summer of 2014.
Ghougassian, whose government service began as a White House staffer for the-late President Ronald Reagan, was the first foreign dignitary to succeed in persuading the Qatari government to lift its 14 centuries ban on Christianity, which prohibited believers from practicing their faith in public or in the privacy of their own homes. This achievement led to the ambassador receiving the rank of Knighthood Commander in the Order of St. Gregory the Great in 1989 by Pope John Paul II, which he elaborates on in his book, The Knight and the Falcon: The Coming of Christianity in Qatar, a Muslim Nation.
The following is an edited transcript of CP's Part 1 interview with Ambassador Ghougassian in which he answers whether Iraq is a lost cause or if the U.S. still has a chance to help save the country from absolute destruction.
CP: Obama has been critical of the Bush-Blair coalition that went into Iraq to remove Saddam Hussein from power, and has even lauded his 2012 withdrawal of a majority of troops from Iraq. But with the ongoing instability in that country and the rise of ISIS, which has yet or be defeated, what should the U.S. be doing now?
Ghougassian: For one, we should stop looking at the past and stop bickering — there is plenty of that going on. That's wasting time and effort and doesn't answer the question of what you have to do right now, or what should be done, if anything.
Iraq is a nation [whose government] the United States has set up in coalition and partnership with many friends of ours, like the British, and the Czechs and Polish. Of course, the French, Germans and Russians refused to join us.
We have to be proactive because we've spent a lot of money, over $1 trillion on Iraq. In the very beginning, my understanding was that spending was at $5 million a day, because we were paying all the civil servants, all the military, everything, and we were paying them in cash.
The next consideration is the more than 4,500 Americans soldiers who sacrificed their lives. And then you have a lot more who were maimed and lost limbs, so you cannot call for the U.S. to do nothing.
Of course, this is talking about the Americans, as far as the Iraqi civilians there are other matters to consider.
So where do we go from here given the scenario, the situation with the Islamic State? They call themselves IS because they feel so comfortable that they believe they have already occupied a big chunk of Iraq — it's an empire, so to speak, for them.
We have to provide the Iraqis with technical and military supplies and hardware to repel the Islamic State invasion.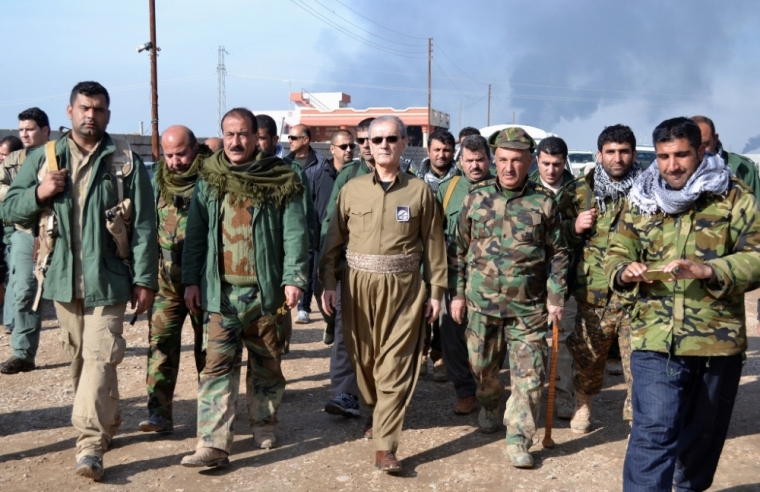 And honestly, you cannot provide advisors and hardware unless you also have people — boots on the ground — not a big number, but some have to be there. To say otherwise, that we are not going back into war, well, you don't have a choice.
Yes, we are going back, because what we have created as a new Iraq is in danger of being whipped out.
In fact, it is happening, because the Kurds were already talking about holding a referendum, and they have Kirkuk city and want an independent sovereign nation. And this [would be] the first split for the country.
Should Iraq split because there's too much upheaval, so much turmoil? That set up would not last for long, and there would be a lot of communities, a lot of tribes left out of the process, and they're not going to suffer for it. They're going to then become an underground resistance. I'm talking specifically about the city of Kirkuk. The Kurds have always wanted to take it. There are a lot of Arab tribes over there, there are lot of Turkmen tribes over there, and my understanding from meeting with them, back in 2003, is that they're not settled to see themselves under the jurisdiction of big Kurdish government.
Wartime is not the time to make decisions about partitioning a nation. The dust has to settle so that people can make decisions with a clear head.
Turkey has also stated that it would not allow an independent Kurdish nation on its border because Kurds [are the largest ethnic minority in that country].
And then Iran also has stated that it would not allow a Kurdish nation on its border, because probably another 10 to 15 to 20 percent of Iranians are of Kurdish descent.
But I do believe that, at one time or another, Kurdistan should have its own nation. They are a people with their own language; they are a people with their own folklore, culture and history. And under international law, that's how a people are defined. People with their own unique characteristics — social, cultural, political, historical and legal, and they are entitled to manage their own affairs.