Comedian KevOnstage Prays for Pastor John Gray in Pray It Forward Challenge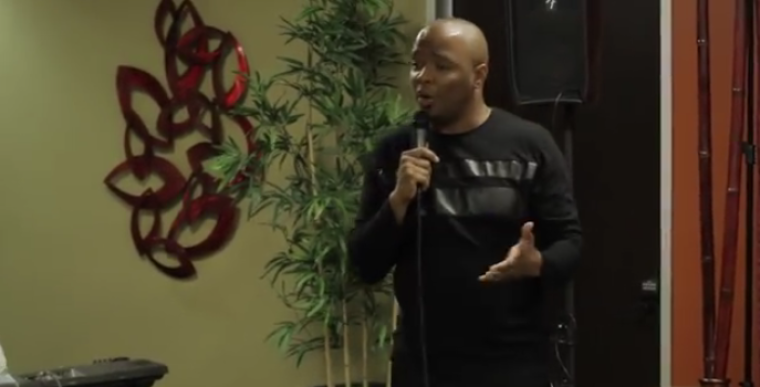 Kevin Fredericks is known for his digital comedy videos, but now he's using his platform to encourage other high profile Christians as part of a new prayer challenge.
As part of the Pray It Forward campaign created by the Pray mobile app, a number of Christians on social media are publicly announcing who they will be praying for and nominating somebody else to join the movement. Former Life Church pastor and author Scott Williams nominated Fredericks for the initiative.
The comedian, who's known on social media as KevOnStage, decided to accept the challenge and pray for Pastor John Gray who has recently been named as the new senior pastor of Redemption Church in Greenville, South Carolina.
"There's somebody that I've been thinking about, so I'm praying for John Gray and his family as they move to Greenville, South Carolina, to begin their own ministry. I'm a big fan of John, everything he's done and who he is," Fredericks said in the video posted to Instagram earlier this week. "I know it's a huge undertaking to be a pastor, the senior leader of any ministry from one member to 10,000. So John, I'm praying for you and your family."
Fredericks went on to issue challenges to comedian Anjelah Johnson and Pastor Touré Roberts from The Potter's House at OneLA and The Potter's House Church of Denver. While they have yet to respond on social media, Gray has been sharing his experience transitioning from an associate pastor at Lakewood Church in Houston, Texas, to a senior pastor at Redemption on social media. 
"I have no words to describe what I felt walking into what will very soon be the church I have been given to lead," he wrote on Instagram Tuesday. "But my wife @grayceeme has summed up so much of what I felt with her words. Lord, I thank You. #2018TheSpeedOfPurpose."
Gray's wife, Aventer, also took to Instagram to share their experience after her husband preached at Redemption Church's New Year's service.
"Last evening, we brought in the New Year @myredemption.cc in Greenville and were introduced to amazing new kingdom family members. God did something incredible last evening. It was a celebration of so many things 'COLLIDING' on Purpose for Purpose," she wrote. "Ps. @ron.carpenter & @pastorhopec THANK YOU and the entire Redemption family for the love you showed to our family. Tears are filling my eyes because I have no words to express all of my feelings for the beauty inside of the moments we experienced with you!"