Commission Says Christian Business Owners Should Leave Religion at Home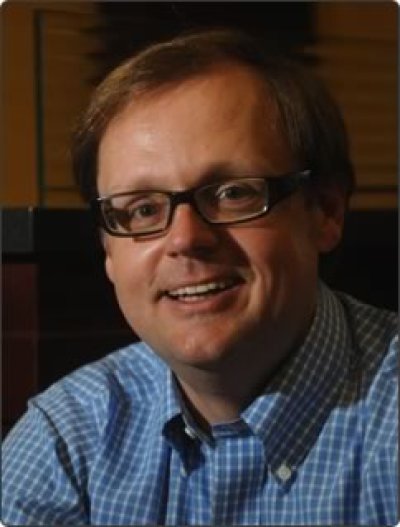 The Human Rights Commission in Lexington, Kentucky has a chilling message for Christian business owners who refuse service to LGBT organizations: leave your religion at home.
"It would be safe to do so, yes," Executive Director Raymond Sexton told me. "Or in this case you can find yourself two years down the road and you're still involved in a legal battle because you did not do so."
On Tuesday, a Lexington Human Rights Commission hearing examiner issued a recommended ruling that the owner of a T-shirt company violated a local ordinance against sexual-orientation discrimination. You can read the ruling by clicking here.
"It was a landmark decision," Sexton said. "This is a very important ruling for us."
The examiner concluded that Blaine Adamson of Hands On Originals broke the law in 2012 by declining to print shirts promoting the Lexington Pride Festival. The Gay and Lesbian Services Organization subsequently filed a complaint.
Alliance Defending Freedom, a law firm that specializes in religious liberty cases, represented Adamson, a devout Christian.
"No one should be forced by the government or by another citizen to endorse or promote ideas with which they disagree," said ADF attorney Jim Campbell. "Blaine declined to the request to print the shirts not because of any characteristic of the people who asked for them, but because of the message that the shirts would communicate."
ADF also pointed out that Hands On Originals has a history of doing business with the LGBT community as well has hiring LGBT workers.
But Sexton told me the law is the law. And in Lexington it's against the law to discriminate against the LGBT community – regardless of religious beliefs.
"We're not telling someone how to feel with respect to religion, but the law is pretty clear that if you operate a business to the public, you need to provide your services to people regardless of race, color, sex and in this case sexual orientation," Sexton said.
The hearing examiner recommended the following punishment:
First, Hands On Originals cannot discriminate against individuals because of their sexual orientation or gender identity. In other words, the T-shirt company must service LGBT customers – no questions asked.
The examiner also ordered Adamson to attend "diversity training" conducted by – wait for it – the Lexington Human Rights Commission.
Take just a moment and let that sink in – a Christian business owner is being ordered to attend diversity training – because of his religious beliefs. That's a pretty frightening concept and a mighty dangerous precedent.
"That is certainly one of the dangers of an order like that – for the government to step in and order (what is essentially) a re-education of its citizens," Campbell told me. "That's a dangerous precedent for the government to engage in."
In essence, the Human Rights Commission is telling Christian business owners they have to change their religious beliefs. It's the idea that the government knows best and Christians must reorient their beliefs.
Sexton, who said he is a Christian, said he's just upholding the law.
"The law in Lexington is pretty clear," he said. "You cannot discriminate against people on the basis of sexual orientation or gender identity. Regardless of what your religious beliefs are – if you have a public business – then that's how you have to operate."
It seems to me if a Christian business owner does not want to do business with an LGBT organization – that should be their right. And should an LGBT business choose not to do business with a church that should be their right, as well.
There's no denying there's a conflict. Even Sexton admits to that.
"Our local law has exemptions for religious organizations," he said. "However, religious organizations are narrowly defined. You actually have to be some sort of religious institution to get the exemption."
Meanwhile, a growing number of hardworking Christian business owners are caught in the crosshairs of the culture war.
"There does tend to be a trend toward that," attorney Campbell told me. "Business owners are being targeted for simply trying to operate their business consistent with their beliefs."
Todd Starnes is the host of Fox News & Commentary – heard daily on 250+ radio stations. He's also the author of
Dispatches From Bitter America
. To check out all of his work you can visit his
website
 or follow him on Twitter
@toddstarnes
. In his spare time, Todd is active in his church, plays golf, follows SEC football, and eats barbecue. He lives in New York City.