Mississippi community mourns loss of pastor killed after plane crashes into his home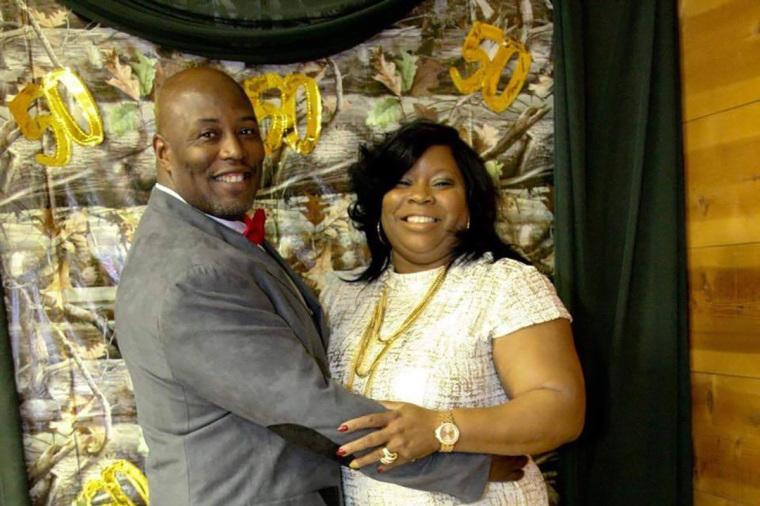 A Mississippi community is mourning the loss of their 55-year-old pastor who was killed by a small plane, which was carrying three Texas residents who were flying to a university graduation ceremony, that crashed into his home.
The Hattiesburg community has raised, as of early Sunday, nearly $11,000 through an online fundraiser it put together for the family of Gerry Standley, an assistant pastor at the Wayside Holy Temple church, who was one of the four people in the house when the plane, a Mitsubishi M-2B-60, crashed on Tuesday night.
The community held a candlelight vigil and balloon release Saturday evening to honor and remember the pastor.
Standley and his wife, Melinda, had celebrated their 22nd wedding anniversary last month.
Melinda, who is a division manager for the police department's 911 center, their daughter, Arrianna, and grandson, Eli, were able to get out of the house on Annie Christie Drive in the Irene Chapel neighborhood with only minor injuries when it caught fire.
"We can't replace him," Standley's younger brother, Cobrin Varnado, told WLOX. "We can't do what he did, but his young brothers, his sons, his nephews, we can come together and uphold the family like he would. He was a remarkable man."
Varnado said he admires his brother "so much just from his relationship with God, his relationship with his wife, his family."
"He connected with everyone. Everyone loved him, he loved everyone. It's going to be tough to be without him," he added.
"Right now, my family is in a time of need, so we need all the help that we can get," the pastor's niece, Charlisha Standley, was quoted as saying.
The fundraiser says, "All money donated will help Melinda and her family during this extremely difficult time to help with funeral expenses, bills, replacing items they lost in the fire, and any other financially related needs that may arise."
The National Transportation Safety Board is handling the investigation into the plane crash, according to Hattiesburg American.
Among the four killed in the crash were the 67-year-old pilot Louis Provenza, 23-year-old Anna Calhoun, and 2-year-old Harper Provenza, USA Today quoted Forrest County Coroner Butch Benedict as saying.
According to officials of the University of Southern Mississippi, the three on the plane were traveling to Hattiesburg to attend a commencement ceremony.
"My heart breaks for our student and her family, and for our community members and their family," USM President Rodney Bennett said in a statement. "The university extends our deepest condolences and our thoughts and prayers to all those who are affected by this tragedy during this time of great loss."