Conservative Christians: Stop Defending Bill O'Reilly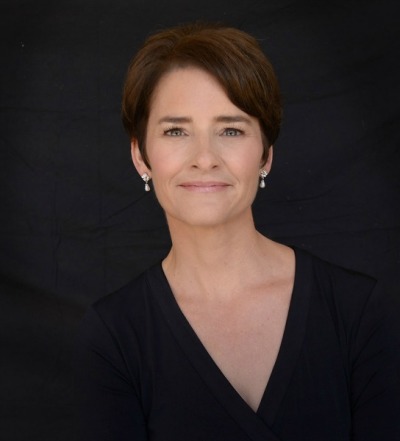 It's happening again. A prominent figure of the political Right is being accused of preying on women and betraying the ideals of the conservative movement, yet rather than confront him, conservatives are rallying to his defense.
"It's a vile conspiracy of the Left!" they cry.
"George Soros is behind all the liberal protest."
"This is a systematic takedown of what was once a conservative news outlet. Media Matters is behind this, as well as Rupert Murdock's liberal children. Roger Ailes was first. Now Bill. Next, it will be Sean Hannity. Just watch."
These conservatives have a point. Certainly whenever a conservative bleeds, the media sharks circle and a feeding frenzy ensues. The Left was thrilled when the New York Times revealed that Fox host Bill O'Reilly was the target of numerous sexual harassment complaints and that Fox News had paid millions to settle those cases. The Left-leaning, Soros-backed Media Matters then quickly capitalized on the news, launching an "advertiser education campaign," resulting in 80 advertisers dropping O'Reilly's show. Not surprisingly, O'Reilly yesterday was forced out at Fox News.
Certainly times are changing at Fox. And with Rupert Murdock's son, James, at the helm, the network may shift more toward the middle politically, or even go Left. The revelations about O'Reilly may have just been a convenient excuse for James to do what he was inclined to do anyway.
But is O'Reilly's demise really the result of a liberal conspiracy? And does attributing his fall to a conspiracy help or hurt the conservative movement?
Was O'Reilly the Target of a Conspiracy?
Without access to sealed documents, no one can know for sure if O'Reilly is guilty or innocent. O'Reilly maintains he did nothing wrong. But generally speaking, where there's smoke there's fire. Certainly the fact that Fox News paid $13 million to settle sexual harassment complaints against O'Reilly suggests that these women had legitimate cases against him.
Also, the fact that five women independently brought suits against O'Reilly is damning. If someone had evidence that these women colluded or were enticed by the Left to bring these allegations, then I would consider that this scandal was the result of a conspiracy.
As it stands, though, these latest allegations seem to confirm what other women at Fox have alleged – that the network is rife with misogyny, corruption, and hush money. More than two dozen women accused Fox News CEO Roger Ailes of sexual misconduct, resulting in his resignation in July.
Given these juicy revelations, the Left is simply doing what the Left does. In the words of Rahm Emanuel, President Obama's former chief of staff and mayor of Chicago, "You never want a serious crisis to go to waste."
Unfortunately, though, now the Right is doing what the Right does – at least since the emergence of Donald Trump. We're crying conspiracy and fake news. Rather than helping the conservative movement, this reaction is seriously undermining it.
Conspiracy Theories Shield Conservatives from Accountability
This scandal is likely the result of Bill O'Reilly behaving badly. But he's been behaving badly for a long time, rudely talking over guests, calling them names, and rarely considering any view but his own. He even mocked Rep. Maxine Waters (D-Calif) for her hair, saying he couldn't focus on her comments because he was distracted by "the James Brown wig." I'm no fan of Maxine Waters, but that comment was stunningly inappropriate, not to mention racist.
O'Reilly's rude and demeaning behavior hasn't been limited to liberals either. He once said Christians who oppose gay marriage for religious reasons need to do more than just "thump the Bible." Then when talk show host Laura Ingraham took him to task for his comments, he berated her on-air.
Even before allegations of sexual harassment surfaced, I was embarrassed that such a boorish human being would serve as the poster child for the conservative movement. Yet conservatives, by and large, were glad to have this pit bull on their side. After all, he was attacking the evil liberal establishment. The meaner he got, the more ratings surged.
Conservatives should have called O'Reilly to account long ago. After all, conservativism is about conserving the values on which this nation was founded. These are values rooted in the Judeo-Christian belief that every human being – black/white, male/female, conservative or liberal – is made in God's image and should be treated with dignity and respect.
Bill O'Reilly's behavior on-air violated this most basic belief. And now we have evidence that his off-air behavior violated women's fundamental dignity, as well. Conservatives need to decry O'Reilly's behavior instead of pointing to some red herring of conspiracy.
Do we really believe that no one holding our political views is capable of evil? I'm beginning to think we do. I wonder sometimes what it would take for many conservatives to believe that one of their own has done something wrong. As President Trump once bragged during the election, "I could stand in the middle of 5th Avenue and shoot somebody and I wouldn't lose voters." Friends, that kind of cultish following is frightening.
The Threat Within
Conservatives are used to being a persecuted minority and fearing the evil forces outside their movement. But now that the tables have turned, our primary threat may be the evil within our movement.
As Senator Cory Booker (D-NJ) once wrote, "(M)ost (civilizations) do not fail simply due to external threats but because of internal weakness, corruption or a failure to manifest the values and ideals they espouse." I may not agree with Booker's politics, but he's spot-on with this observation.
Republicans now control the White House and both houses of Congress. This time in history is reminiscent of the famous "Contract with America" days when Republicans gained 54 House seats and nine U.S. Senate seats under House Speaker Newt Gingrich's leadership. Unfortunately, though, conservatives squandered that opportunity to lead as Gingrich succumbed to a scandal of his own making.
Now more than ever, conservatives need to uphold their ideals, not idealize their leaders. If Bill O'Reilly or any other leader betrays conservative values, then we need to object. And we need to evaluate what the media presents objectively, not continue to cover our ears and cry conspiracy.