Consumer bureau bans LGBT lending discrimination following Biden executive order; FRC responds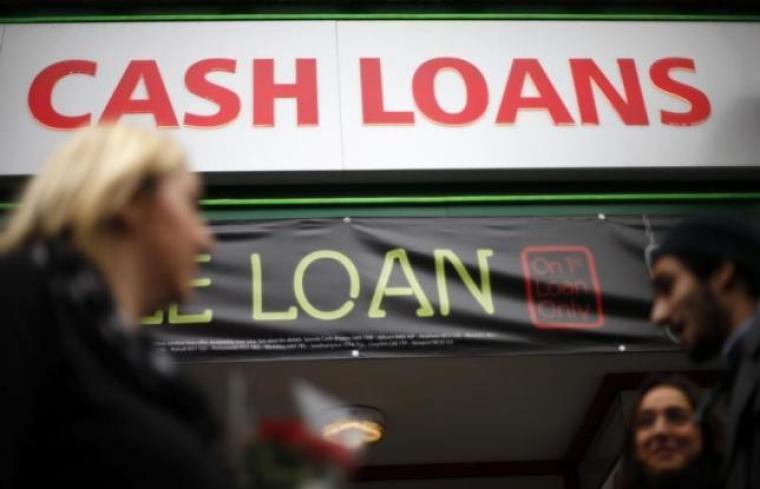 The Consumer Financial Protection Bureau is the latest federal agency to announce its plans to enforce discrimination protections for LGBT individuals, citing a 2020 Supreme Court ruling that a leading conservative organization warns could have future implications for people of faith.
Last week's interpretive rule asserts that the Equal Credit Opportunity Act prohibits banks or lenders from prohibiting credit or lending services based solely on LGBT status or gender identification.
"In issuing this interpretive rule, we're making it clear that lenders cannot discriminate based on sexual orientation or gender identity," acting CFPB Director David Uejio said in a statement. "The CFPB will ensure that consumers are protected against such discrimination and provided equal opportunities in credit."
CFPB's Tuesday statement cites the U.S. Supreme Court's 2020 decision in Bostock v. Clayton County, Georgia, the ruling that determined Title VII of the Civil Rights Act of 1964, which banned sex-based discrimination, also applies to sexual orientation and gender identity.
But critics of the move argue that the Supreme Court's ruling in Bostock v. Clayton County "botched" the interpretation of federal civil rights law. 
In an email statement provided to Christian Post, Travis Weber, vice president for policy and government affairs at the Christian conservative activist organization Family Research Council, said the agency's action further shows how the Biden administration seeks to over-apply the June 2020 Supreme Court ruling.
"This is just the latest episode of federal bureaucrat activist lawyers and policymakers looking to make hay over the Supreme Court's ruling in Bostock v. Clayton County, which botched the statutory interpretation of Title VII last year," Weber said. "Despite the fact that Bostock dealt only with employment law, no doubt Biden administration activists will try to apply it wherever they wish."
The court's 6-3 decision in Bostock, which ultimately consolidated three cases involving the firings of LGBT and trans-identified employees, found that Title VII (which prohibits employment discrimination) also extends nondiscrimination protections to sexual orientation and transgender status.
After President Joe Biden issued the "Preventing and Combatting Discrimination on the Basis of Gender Identity or Sexual Orientation" executive order in January, the Department of Housing and Urban Development announced it would enforce the Fair Housing Act based on sexual orientation and gender identity. 
Weber said this executive order will have implications for people of faith and faith-based organizations that uphold biblical views on gender, marriage and sexuality. He said it is likely the beginning of similar actions from the Biden administration.
"President Biden's executive order on Bostock issued shortly after he took office only added fuel to the fire for actions like the CFPB's, which are the natural consequence of activist bureaucrats who think their job is to make the law instead of follow the law," Weber wrote. "As FRC noted at the time, Biden's order will likely have significant, negative ramifications for people of faith. We can likely expect much more of this from the Biden administration over the next four years."
Conservatives argue that interpretations of federal discrimination law to prohibit discrimination based on sexual orientation or gender identity skirt congressional authority because those terms are not included in discrimination laws passed by Congress. During the Obama administration, efforts were made to interpret laws that ban sex discrimination to also include gender identity and sexual orientation. 
In its statement, CFPB stated that it looks forward to working with Congress on the Equality Act. This act, which passed the House, would codify protections against gender identity and sexual orientation discrimination in federal law. 
Ryan Weyandt, founder and CEO of the LGBTQ+ Real Estate Alliance, praised CFPB's recent announcement. 
"Our community, until now, has been too easily subjected to personal hate and historical bias allowed by both the Fair Housing Act and fair lending guidelines," Weyandt said, according to Housing Wire.  
"As a former mortgage banker and professional for nearly a decade, this is a welcome change of pace. Our community holds over $1T in purchase power, according to the National LGBT Chamber of Commerce. Why anyone would want to block that potential is mind-boggling."
This interpretive rule means a creditor can't reject an application based on the applicant's masculinity, femininity, sexual orientation or any form of gender or sexual status.
Before the 2020 Bostock decision, at least 20 states and Washington, D.C. already prohibited discrimination based on gender identity or sexual orientation in some housing-related credit transactions, according to the CFPB.
The CFPB is a federal agency that helps consumer finance markets operate by fairly and effectively enforcing rules to empower consumers to have control over their economic lives, according to its website.