Country Music Star Vince Gill Reveals His #MeToo Moment of Sexual Abuse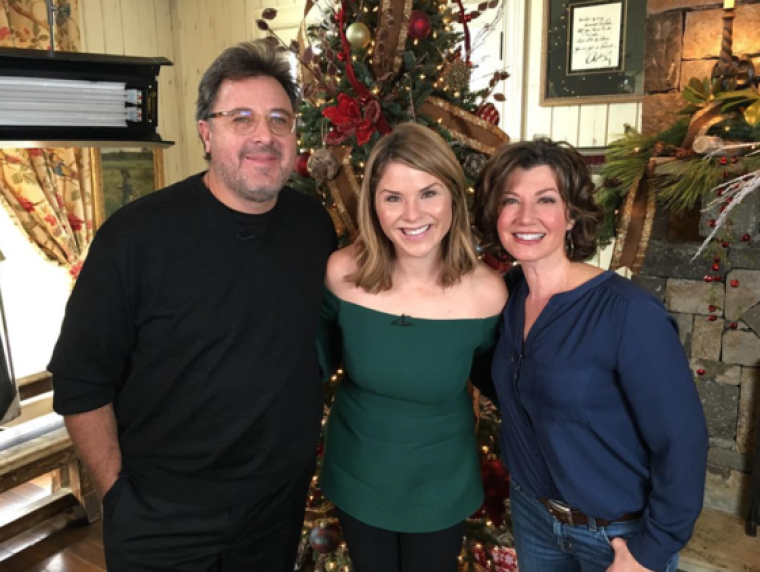 Vince Gill is joining the Me Too movement and opening up about his own sexual harassment encounter this week.
Gill, the 60-year-old Grammy Award-winning country music singer who is married to Amy Grant, was transparent about the matter at the Country Radio Seminar Tuesday. While performing his song "Forever Changed" at the seminar in Nashville, Tennessee, Gill opened up about a gym teacher who was inappropriate with him in his youth.
"I was in 7th grade, and a young, dumb kid. I had a gym teacher that acted inappropriately towards me and was trying to do things that I didn't know what the hell was going on," Gill said, according to CMT. "I was just fortunate that I got up and I ran. I just jumped up, and I ran. I don't know why. And I don't think I ever told anybody my whole life."
The comments come during a highly publicized movement called #MeToo, which became viral last year in an effort to raise awareness about people's experiences with sexual harassment and assault. Gill, a 21-time Grammy winner, spoke about people having the courage to speak about their experiences, which inspired his song "Forever Changed."
"We're living in a time right now when finally people are having the courage to speak out about being abused," he said. "And I think that's beyond healthy and beyond beautiful to see people finally have a voice for being wronged."
Aside from Gill, Country Radio Seminar Executive Director Bill Mayne also spoke about sexual misconduct at the event. Last month, Rolling Stone published an exposé about allegations concerning sexual misconduct previously taking place at the famous country music seminar.
While he did not directly name the publication, Mayne told Nashville's News Channel 5 reporter Jesse Knutson that the behavior was not acceptable.
"We do not tolerate, in any shape or form, any sexual misconduct, any improper behavior," Knutson tweeted Wednesday. "Not only do we not condone it, but we also have a great degree of security...to ensure that every attendee and every participant in CRS, be they radio person, be they artist, that their safety is guaranteed at all times."