Country Singer Jimmy Wayne Challenges Churches to Follow Scripture and Help Foster Children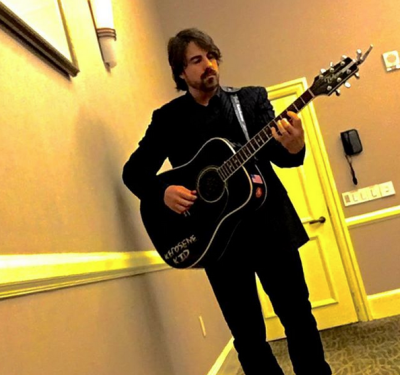 Country singer and best-selling author Jimmy Wayne is calling on churches to do their part to help foster children.
The Tennessean reports that the singer who grew up in the foster care system and resides in Nashville, Tennessee, has challenged churches to open their home to foster children or at least donate money to their cause.
"If someone has an extra room in their house, help a kid," Wayne said. "If you have extra money, donate it to an organization that's helping these kids transition into adulthood. If you don't have money, you have time."
Wayne said all churches should get involved to help foster children in their area, and accused some of making excuses for the reasons why they are not doing so.
"Churches say, 'Well, I'm not called to do it.' Well, you are called to do it," the singer insisted. "It's in Scripture. You don't get to pick and choose."
The country music veteran has been homeless and grew up in and out of the foster care system after his stepfather attempted to shoot him in the head in his youth. However, an elderly Christian couple came into his life as a teenager to help turn his life around which he details in his 2014 book Walk to Beautiful: The Power of Love and a Homeless Kid Who Found the Way.
With the vast number of churches in Tennessee, Wayne believes people of God can help end many of the issues that foster children face with their donations and decisions to open their homes.
"Many of these kids are in horrible situations that just need a little bit of help," Wayne said. "We could solve the problem. We could help all of the kids in the foster care system in the state of Tennessee."
It is no wonder that Wayne is calling on the people of God since the singer's faith has helped him overcome some tough moments. In a video posted on Facebook in November, Wayne recalled some of his childhood struggles that he overcame with prayer, including his stepfather attempting to shoot him.
"The sound of that gun going off in my ear ... and the burning in my face. I'll never forget that," Wayne said in the video posted on Facebook in November. 
Through the tough times in his youth, Wayne said prayer helped him through and spoke out against those who mock other people praying.
"Many times as a kid I remember praying for food. I remember praying that, 'I hope that this bully does not kick my tail again today' and the fear of getting on and off of that school bus, the fear of walking classroom to classroom," he said. "To hear people mock prayer — I don't even know how to put it in words. It really makes me mad."