Country Singer Jimmy Wayne Speaks Out Against People Mocking Prayer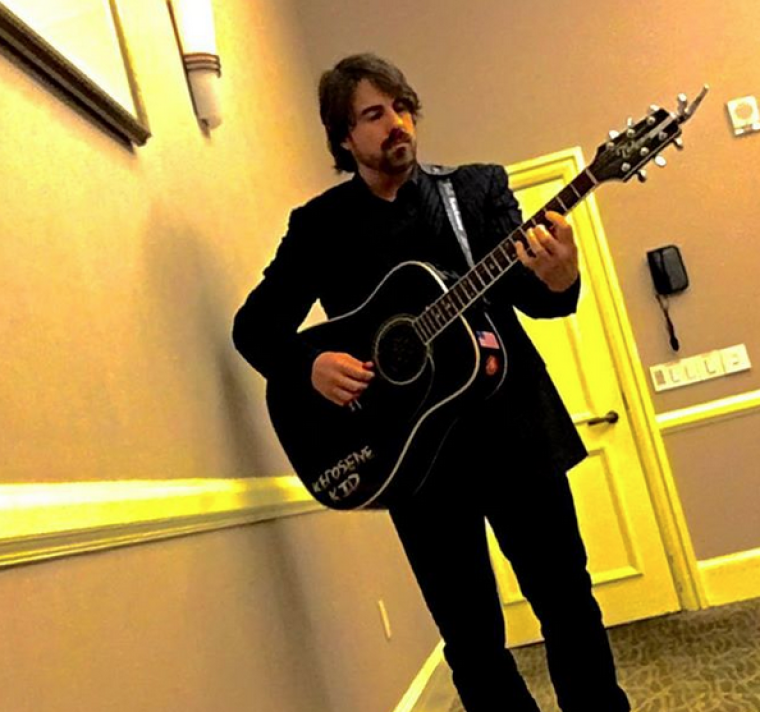 Country singer Jimmy Wayne is speaking out against people who have been mocking prayer.
The deadliest church shooting in U.S. history took place at First Baptist Church in Sutherland Springs, Texas, on Sunday where 26 people lost their lives and 20 more were injured. Many, including House Speaker Paul Ryan, called for prayer following the tragedy, which led to a number of people mocking the line of communication with God.
Wayne spoke out against the critics of prayer in a Facebook video, titled "Stop Mocking 'Prayer.'" The country singer and best-selling author defended his belief in prayer by revealing a story about his stepfather attempting to shoot him in the head during his youth. While Wayne moved his head and the bullet missed, he admitted it was an experience that he'll never forget.
"The sound of that gun going off in my ear ... and the burning in my face. I'll never forget that," Wayne said in the video obtained by Faithwire.
The country singer and bestselling author said he was fed up with people making fun of those praying after a church shooting.
"I'm sure you are fed up with people mocking prayer," he said. "Prayer ... is our direct line of communication to God. If you don't believe in God, then that's your business, but don't mock me if I pray."
As a former foster kid who overcame hardships in life with prayer, Wayne admitted that he was angry to hear people devalue it.
"Many times as a kid I remember praying for food. I remember praying that, 'I hope that this bully does not kick my tail again today' and the fear of getting on and off of that school bus, the fear of walking classroom to classroom," he said. "To hear people mock prayer — I don't even know how to put it in words. It really makes me mad."
Political commentator and author Keith Olbermann was among the high-profile persons who mocked prayer on social media. After Ryan called for people to pray, Olbermann tweeted:
"Speaker Ryan, bluntly: shove your prayers up your a** AND DO SOMETHING WITH YOUR LIFE BESIDES PLATITUDES AND POWER GRABS."
Wil Wheaton, the actor from "Star Trek: The Next Generation," also took to Twitter to mock prayer following the tragic loss of lives in church.
"The murdered victims were in a church. If prayers did anything, they'd still be alive, you worthless sack of s***," he tweeted.
After receiving backlash for his comments on social media, Wheaton has since offered an apology for his initial remarks about prayer.
"Hey, real and actual people of faith: I hear you. I apologise for insulting you, in my rage at Paul Ryan's refusal to address gun violence," he wrote. "Because I want to be sure sincere people of Faith see this: I spoke in anger, and I apologize to you."
Ryan has defended his initial call for prayer and called the response by those mocking it disappointing.
"It's disappointing, it's sad, and this is what you'll get from the far secular left. People who do not have faith don't understand faith, I guess I'd have to say," Ryan told Fox News host Laura Ingraham. "And it is the right thing to do ... to pray in moments like this, because you know what? Prayer works."
He went on to add, "And I know you believe that, and I believe that and when you hear the secular left doing this thing, it's no wonder you have so much polarization and disunity in this country when people think like that."