Country Star Luke Bryan Says Faith in God Helped Him Get Through Multiple Family Tragedies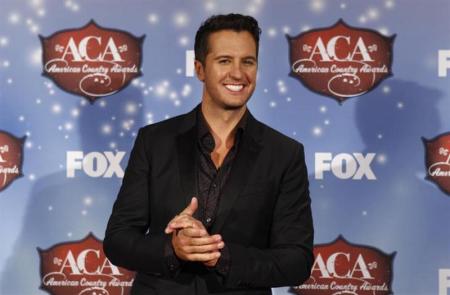 Country superstar Luke Bryan and his wife, Caroline, recently shared their story of how God has helped them get through multiple family tragedies that resulted in them becoming parents to their teenage nieces and nephew.
During an ABC special that aired Monday, "Living Every Day: Luke Bryan," the "That's My Kind of Night" singer welcomed host Robin Roberts into his home and opened up about his life.
The 41-year-old Georgia native has had five hit studio albums, over a dozen top Billboard singles and millions of albums sold worldwide. While he's received much acclaim, he's also suffered several tragedies in his personal life.
Bryan's brother, Chris, was killed in a car accident over 20 years ago. Then in 2007 his sister Kelly died. In 2014 his brother-in-law, Ben Lee Cheshire, who was married to Kelly, also died unexpectedly. That was when Bryan and his wife decided to take in their two nieces and nephew who had suffered the loss of both parents.
"We never thought twice about it," Caroline told Roberts about taking the teenagers into their family of four. "You know, it was never something that he and I had to sit down and talk about — should we take this on? We just did it."
Bryan admitted that raising a teenager, his 15-year-old nephew, took some getting used to but said they are great pals. Along with the love and support he receives from his wife, the megastar said his faith helps him "appreciate every day."
Caroline also endured an unexpeced loss this year when her 7-month-old niece, Sadie Brett, died.
"I've watched my family go through ebbs and flows where we get mad at God and we get mad at why this has happened," Bryan said. "Well, you keep going and you try to, try to be as positive as you can, and you try to appreciate every day. You'll never get back to 100 percent. You'll always be working to get back to 75 percent."
The Bryan family also gave the "Good Morning America" co-anchor exclusive access to their life on the farm. When asked how he was able to be so resilient throughout so much tragedy, he said he's just trying to be a "light."
"You have to honor their memory by living and you have to be a positive light for people," he said.