CP's Top 10 News Stories of 2014
ISIS' beginnings can be traced to the Second Gulf War in 2003, when the U.S., along with a small coalition of other nations, invaded Iraq and toppled dictator Saddam Hussein. Among the diverse insurgency fighting coalition forces and the new Iraqi government was the extremist Islamic group al-Qaeda in Iraq. ISIS was formed out of the al-Qaeda affiliate in April 2013 and led by Abu Bakr al-Baghdadi, a mysterious jihadist who is believed to have been born in Iraq in 1971. Initially centered on Iraq and known as the Islamic State of Iraq, ISIS added the second S for Syria to its name as that nation's civil war erupted several years ago.
http://www.christianpost.com/news/who-is-isis-4-important-facts-about-the-ruthless-terror-group-in-iraq-124853/
http://www.christianpost.com/news/is-islamic-state-a-civilizational-threat-125851/
http://www.christianpost.com/news/un-report-on-isis-24000-killed-injured-by-islamic-state-children-used-as-soldiers-women-sold-as-sex-slaves-127761/
http://www.christianpost.com/news/this-is-insane-us-yazidi-activist-nyc-pastor-describe-genocidal-atrocities-committed-by-isis-in-iraq-photos-131806/
http://www.christianpost.com/news/isis-cultural-cleansing-of-mideast-christians-ignored-by-complacent-americans-robert-george-complains-126163/
6. Mark Driscoll and the End of Mars Hill Megachurch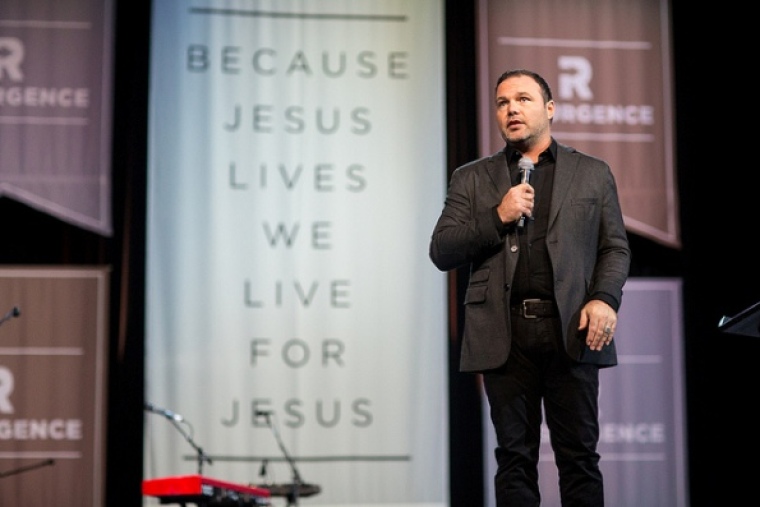 He was a sought-after speaker and a popular preacher known for his confrontational preaching style and strict orthodoxy, but after a series of accusations, from plagiarism in his books to a divisive leadership style, Mark Driscoll quickly fell from his position as lead pastor at Mars Hill Church in Seattle this past year and was booted from the Acts 29 church planting network he helped found.
Moreover, what was once one of the fastest growing and largest churches in the country has now dissolved. After nearly 20 years, expansion to over a dozen campuses and drawing more than 12,000 attendees every Sunday, Mars Hill now ceases to exist, as Mars Hill Communications Director Justin Dean stated.
http://www.christianpost.com/news/reaction-to-pastor-mark-driscolls-resignation-includes-sadness-gratitude-from-mars-hill-church-community-128141/
http://www.christianpost.com/news/mars-hill-church-on-course-to-dissolve-by-end-of-year-local-congregations-make-decisions-on-future-129528/
http://www.christianpost.com/news/mark-driscolls-resignation-set-mars-hill-church-on-a-different-trajectory-says-elder-local-congregations-look-to-the-future-after-decision-to-dissolve-129073/
http://www.christianpost.com/news/rick-warren-tells-mars-hill-congregation-on-its-final-sunday-dont-be-bitter-131778/
7. Immigration and the Border Crisis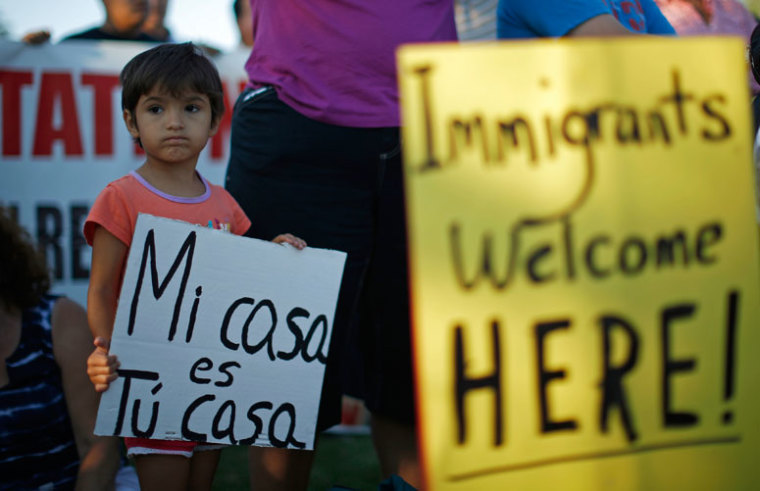 It was considered a humanitarian crisis as thousands of unaccompanied children crossed the southern border illegally into the United States this past summer. Military bases were forced to become "refugee camps," as House Homeland Security Committee Chairman Michael McCaul, R-Texas, had put it.
While faith leaders called for immediate action and also stepped up to serve the needs of the undocumented immigrants, lawmakers failed to pass legislation that would directly address the situation. Still, fewer children were found crossing over in the later summer months. Meanwhile, calls for immigration reform continue.
http://www.christianpost.com/news/christian-charities-take-on-border-crisis-with-humanitarian-needs-serve-refugees-with-the-heart-of-christ-123199/
http://www.christianpost.com/news/illegal-immigrant-children-are-created-in-the-image-of-god-issue-is-not-just-political-says-russell-moore-after-touring-texas-facilites-123710/
http://www.christianpost.com/news/border-crisis-caused-by-epidemic-levels-of-violence-against-children-expert-gary-haugen-says-cp-video-interview-124498/
http://www.christianpost.com/news/gop-house-incompetence-on-border-crisis-raises-question-can-republicans-govern-124316/
8. Christians and Gay Marriage
The debate on homosexuality and gay marriage will likely never ebb and 2014 proved that. Some of the notable talks on the issue that drew attention include the Ethics & Religious Liberty Commission's conference in October where Southern Baptists expressed what some saw as more compassion and what others viewed as continuing judgment on the gay community. Pope Francis also hosted a major conference in November with leaders from various faith groups to discuss their concerns with marital breakdown and the need to celebrate traditional marriage.
Evangelicals for Marriage Equality was also launched this past year in support of gay couples receiving the same government recognition and rights as traditional married couples. The group has expectedly been met with criticism by conservative Christians who say marriage cannot be redefined. Another major conversation starter was the "coming out" of Vicky Beeching, a Christian music artist. She announced in August that she is a lesbian and said she's certain that "God loves me just the way I am."
http://www.christianpost.com/news/erlc-conference-shifts-from-compassionate-to-judgmental-says-same-sex-marriage-activist-interview-128836/
http://www.christianpost.com/news/rick-warren-russell-moore-warn-against-current-sexual-revolution-defend-marriage-at-vatican-conference-with-pope-francis-129901/