CP's Top 10 News Stories of 2015 (Part 2)
3. Planned Parenthood videos expose baby parts industry.
Following the release of undercover videos and transcripts from a three-year investigation conducted by the pro-life group known as The Center for Medical Progress, Planned Parenthood 1.) admitted that the nation's largest abortion business has never provided life-saving mammograms, and 2.) stopped accepting payments for harvesting aborted babies' organs, tissue and limbs amid congressional investigations into its policies and clinic operations.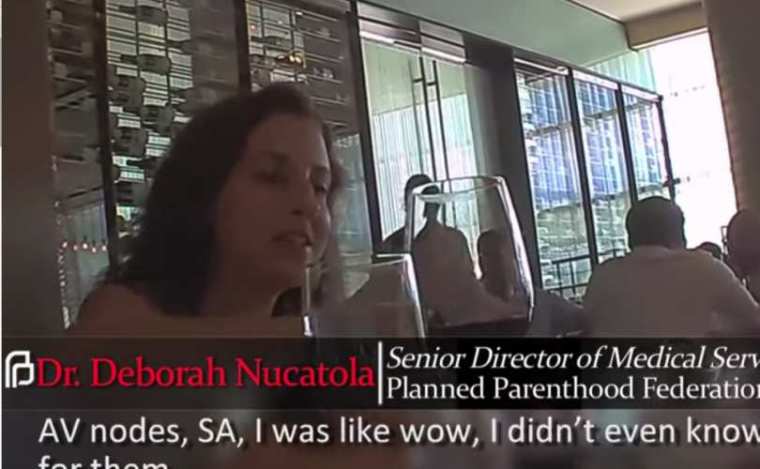 Cecile Richards, president of Planned Parenthood, testified under oath before the House Committee on Oversight and Government Reform on Capitol Hill in Washington in September that despite receiving millions of dollars to provide mammograms, the nation's largest abortion business doesn't provide that service.
"There aren't any Planned Parenthood clinics, I believe, to the best of my knowledge, not any have mammogram machines at their facilities," Richards admitted
While that admission alone was headline making, even though pro-life groups have been alerting Congress and the media about the potential fraud for years, an even bigger story emerged after CMP released its first undercover video that showed Deborah Nucatola, Planned Parenthood's senior director of medical services, describing how some clinics perform partial birth abortions to secure fetal body parts and "get it all intact," to sell "specimins" for $30 to $100 each.
That video was followed by graphic images of Planned Parenthood staff dissecting through the aborted remains of a baby boy as abortionist Savita Ginde, vice president and medical director of Planned Parenthood of the Rocky Mountains, discussed compensation and selling aborted babies' parts across state lines, which is also illegal.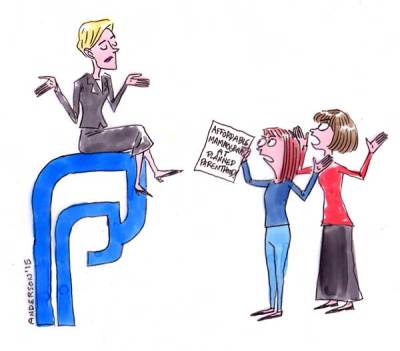 Subsequent videos showed Holly O'Donnell, a former StemExpress employee, revealing the gory details of her on-the-job training in the procurement of aborted babies' body parts. Although she was hired as a phlebotomist, instead her work at a Planned Parenthood abortion clinic entailed dissecting through body parts to sell, such as picking out dismembered legs using tweezers.
It was also revealed that StemExpress, the biotechnology company named in the undercover videos, was selling "fresh" fetal liver samples for as high as $12,124 while its cryopreserved fetal samples go for $24,250.
StemExpress is "a multi-million dollar company that supplies human blood, tissue products, primary cells and other clinical specimens to biomedical researchers around the world."
According its catalog, prices for fetal liver tissue samples range from $3,031 to $24,250.
The company is ranked by Inc. magazine as No. 363 on its list of the fastest-growing privately held companies in 2014. StemExpress grew more than 1,300 percent over a three-year period, starting with $156,312 in revenue in 2010 to pulling in $2.2 million in 2013.
In its seventh video, CMP released more of its interview in which O'Donnell, the former StemExpress fetal tissue procurement technician who quit her job after she was told to harvest a brain from an almost fully gestated aborted baby whose heart was still beating at a Planned Parenthood clinic in California.
In the pathology lab a senior StemExpress technician named Jessica showed O'Donnell how to procure an intact brain. "This is the most gestated fetus, the closest thing to a baby I have ever seen," O'Donnell said. "She is like, 'OK, I want to show you something.' She has one of her instruments and she just taps the heart and it starts beating. …"
O'Donnell explained that Jessica started cutting the head of the baby, starting at the bottom of the chin making her way up through the middle of the mouth. Then, Jessica handed the scissors to O'Donnell and told her to finish cutting through the rest of the baby's head so they could secure the intact brain.
"That was the moment I knew I couldn't work for the company anymore," O'Donnell said.
After O'Donnell and other former and current StemExpress employees appeared in CMP's undercover videos, StemExpress announced that it was cutting ties with Planned Parenthood.