CP's Top 10 News Stories of 2015 (Part 2)
2. Radical Islamic jihad uncontained.
The year began and ended with al-Qaeda and Islamic State-inspired terror attacks in Paris and the United States.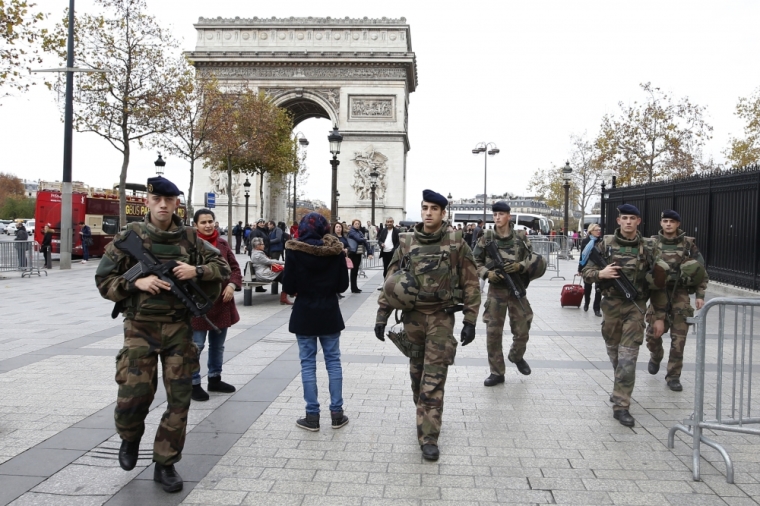 Seventeen people were killed during three days of violent terror attacks that started on Jan. 7 against staff at satirical newspaper Charlie Hebdo and Hyper Cacher kosher supermarket in which al-Qaeda in the Arabian Peninsula claimed responsibility.
While President Barack Obama called the terror attacks "random," AQAP said the group was strategic in selecting its targets to avenge the Islamic prophet Muhammad.
In the early morning of April 2 militants from the Somali Al-Shabaab terror group attacked Garissa University near Nairobi, Kenya, killing 147 people, mostly Christian students, and wounding 79 others.
A Kenyan national named Mohamed Mohamud, who's also known as Dulyadin Gamadhere, was the man thought to be the behind the attack. Mohamud is a former Islamic school teacher who used to teach near Garissa. Kenyan authorities have placed a $220,000 bounty on Mohamud in an effort to secure his capture.
In a domestic terror attack in July, four Marines and a Navy sailor were killed in Cahttanooga, Tennessee, when 24-year-old Mohammad Youssef Abdulazeez, a naturalized American born in Kuwait, targeted two military sites, one of which was the Navy Operational Support Center.
Prior to the attacks, Abdulazeez sent a text message linking to an Islamic verse that states: "Whoever shows enmity to a friend of mine, then I have declared war against him."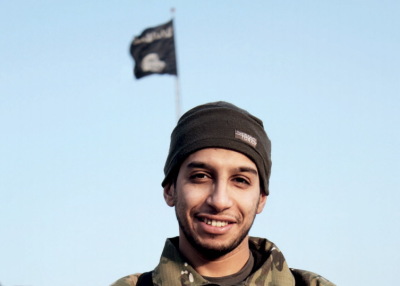 On Nov. 13, Paris endured it's second Islamic State terror attack in 2015 after gunmen and suicide bombers killed 129 people and injured 352 others in six locations around the city.
President Francois Hollande, who said the attacks had been organized from abroad by IS with internal help, promised a "merciless" response, describing the assault claimed by IS as an act of war against France.
It was the worst such attack in Europe since the Madrid train bombings of 2004, in which 191 died.
The ringleader of the terror plot was a 27-year-old named Abdelhamid Abaaouda, a Belgian national who also lived in Syria and was subsequently killed in Paris by French authorities during a raid last month.
Another terror suspect was the son of Moroccan immigrants who had been on French anti-terror lists for a long time, and had reportedly bragged about moving between Europe and Syria with ease without being caught.
One of the attackers has been identified as 19-year-old Omar Ismaïl Mostefai, from the poor Paris suburb of Courcouronnes, from the police fingerprints records, according Agence France Presse, which said his criminal record shows eight convictions for petty crimes between 2004 and 2010, but no jail time.
Mostefai had been flagged as a radical Islamist, but had not been linked to terrorism thus far, according to Paris prosecutor Francois Molins. He was among those who launched the attack at the Bataclan Concert Hall, where American rock band Eagles of Death Metal was playing, killing at least 89 people.
The Paris attacks were followed by an IS-inspired terror attack during a Christmas party at the Inland Regional Center in San Bernardino, California, on Dec. 2 when a married Muslim jihadi couple (Syed Rizwan Farook, 28, and Tashfeen Malik, 27), perpetrated a mass shooting that killed 14 and injured 21 others, making 2015 the deadliest year for jihad-inspired terror attacks on American soil since 2001.
While IS continues to occupy the majority of terrorism-related headlines around the world, with it's conquest of several cities around Iraq and Syria, along with its major terror attacks on Western countries, Boko Haram has been active since 2009, attacking government buildings, shooting up Christian churches, and raiding entire villages and towns.
According to the Global Terrorism Index 2015 report, Boko Haram was responsible for 6,664 deaths in 2014, compared to the 6,073 deaths linked to IS in the same year, making it the deadliest terror group in the world.
The index stated that Nigeria witnessed "the largest increase in terror-related deaths ever recorded by any country," increasing by over 300 percent from 2013.
The report also noted that five countries accounted for 78 percent of terror-related deaths around the world in 2014, namely Iraq, Nigeria, Afghanistan, Pakistan and Syria.
Back in 2014 the Nigerian terror group pledged allegiance to the IS, and has began calling itself "Islamic State Africa," but remains known internationally as Boko Haram.
1. Supreme Court redefines marriage; religious freedom concerns follow.
With a 5-4 majority, the U.S. Supreme Court in Obergefell v. Hodges struck down state constitutional amendments passed by voters in four states, effectively redefining marriage in all states to include same-sex couples.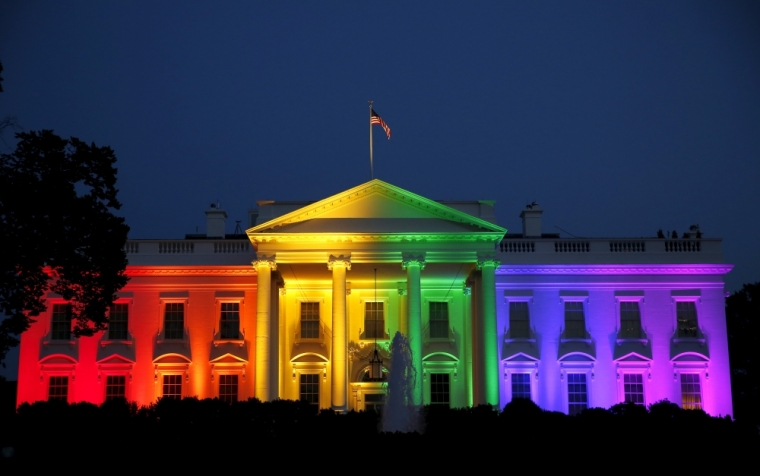 The dissenting justices warned that the ruling will likely lead to the infringement of religious liberty for religious conservatives.
The majority opinion, written by Justice Anthony Kennedy, discussed religious freedom, but "ominously" had no mention of the "freedom to exercise" religion, or live according to one's beliefs, Chief Justice John Roberts wrote.
"Unfortunately, people of faith can take no comfort in the treatment they receive from the majority today," he added.
Justice Samuel Alito warned that the decision will be used to "marginalize" and "vilify" Americans who hold traditional views about marriage.
"I assume that those who cling to old beliefs will be able to whisper their thoughts in the recesses of their homes, but if they repeat those views in public, they will risk being labeled as bigots and treated as such by governments, employers, and schools," he wrote.
It didn't long for these predictions to prove correct.
The ruling went into effect right away, which meant states had no time to change their marriage laws to reflect the decision and provide religious accommodations for those holding dissenting views.
In Kentucky, the state legislature was already out of session when county clerk Kim Davis, an Evangelical, was asked to issue marriage licenses to same-sex couples. Due to her religious beliefs, Davis argued, she could not issue the license with her name on it. She asked for an accommodation such that another clerk would issue the license without her name or authorization.
The legal battle became the most high profile religious freedom case following the Supreme Court's gay marriage ruling. At one point Davis even went to jail and Republican presidential candidates got involved.
When Republican Matt Bevin replaces Democrat Steve Beshear as Kentucky governor in January, he says he will sign a law that removes the names of county clerks from marriage licenses in the state to accommodate the religious freedom concerns raised by Davis.