Craig Groeschel's grandson born two months premature leaves NICU in time for Christmas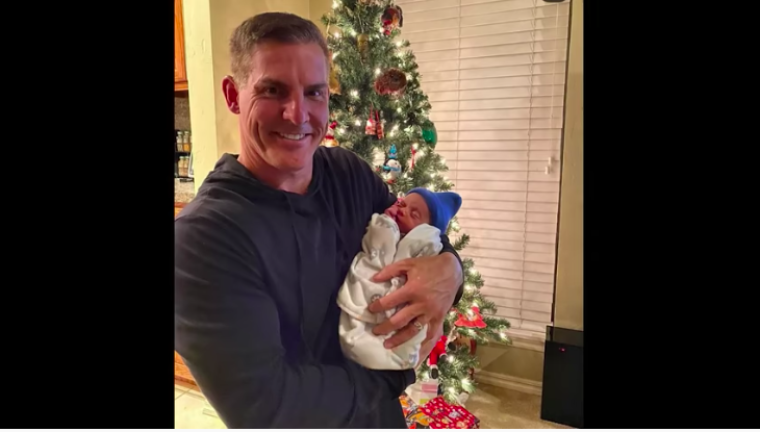 Life.Church Senior Pastor Craig Groeschel has thanked supporters for their prayers after his grandson, Spencer, who was born two months premature, was released from the neonatal intensive care unit.
In a video update sent to church members last week, Groeschel revealed that his youngest grandchild finally was able to go home in time for Christmas after spending three weeks in NICU. He had previously asked supporters to pray for the little boy. 
"I talked about my daughter Catie and her husband Andrew giving birth over two months early to baby Spencer," Groeschel said. 
"I'm happy to tell you after almost three weeks in NICU baby Spencer is at home. And I'm so thankful for all of your prayers and your support we feel so much love from you. And I pray you feel the same from us as we go into the Christmas time. I just want you to think about what really matters."
Groeschel's daughter, Catie Smith, previously revealed on Instagram that her third child, Spencer Elliot, was born on November 22, weighing just 4 lbs. 15 oz.
"Our earliest blessing (but not smallest!) arrived yesterday, November 22 at 12:44pm," she wrote at the time. "He knew his mommy was just so excited to see him. He's doing well and we are thankful. Praying for the shortest NICU stay possible. He was already 4lbs 15oz and 18 3/4" long. We love you so much, Spencer Elliott!"
Amy Groeschel also celebrated the news of Spencer's discharge from the NICU on Instagram, writing: "Thank you for praying alongside our family for Baby Spencer! After coming into the world eight weeks early and spending three weeks in the NICU, he finally got to come home! Thank you, Father, for hearing our prayers!"
Groeschel's Christmas season update was bittersweet; he also revealed that his former pastor, Nicholas Harris, had lost his battle to COVID-19. The former pastor of First United Methodist Church in downtown Oklahoma City, Harris inspired Groeschel to enter the ministry. 
"As we approach the Christmas season, I know that this Christmas will be very, very different for so many of you, and I want to take a moment and just tell you that I understand and I feel with you," Groeschel said. "And I want to express my love for every single one of you for your faithfulness to Jesus and the mission in our church in the first week of missing piece."
"My pastor is no longer on Earth, but it is Heaven's gain. He's in the presence of God."
He encouraged those struggling this holiday season to focus not on what they've lost, but to focus "instead on the opportunities that we have to show the love of Jesus."
"I pray you focus on who God is, you focus on His joy, even though things may not be normal," the pastor said. "We're going to see Him work in ways that are different than He's ever worked before."