10 Crazy Things I Saw at CPAC 2017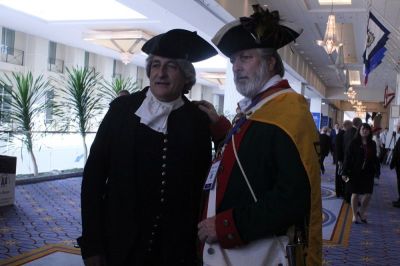 9. The Founding Fathers
Attendees of CPAC had the chance to meet two of the nation's Founding Fathers, or at least two men that like to dress up like them.
In attendance were impersonators of Button Gwinnett (William Temple from Brunswick, Georgia), the first signer of the Declaration of Independence from the state of Georgia, and the first president of the United States, George Washington (James Manship of Mount Vernon, Virginia).
Both Temple and Manship have been going to CPAC for years and usually come dressed as revolutionary figures every year.
Temple told CP that his entire costume weighs about 75 pounds.
"This time I have come because it is a celebration," Temple said. "We have a president now that is who we wanted for a long time. He is smacking the media around. He is going to increase our military and take care of vets. Just about everything I wanted, he is doing."