10 Crazy Things That Happened on Trump's Inauguration Weekend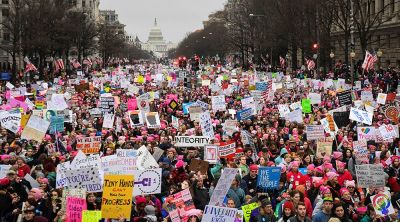 Inauguration weekend was a sight for the history books. A controversial president was sworn into office. Hundreds of thousands marched at the Nation's capital and around the world. Protesters engaged in violence.
Between the rallies and the protests, the prayers and the cheering, many outrageous and controversial things happened over the important weekend.
In no particular order, here are ten off-the-wall things that happened from Friday to Sunday. They include crazy comments, violence, and stuff in between.