Cruz Campaign Used 'Dirty Tricks,' 'Deceit' to Steal My Supporters, Ben Carson Claims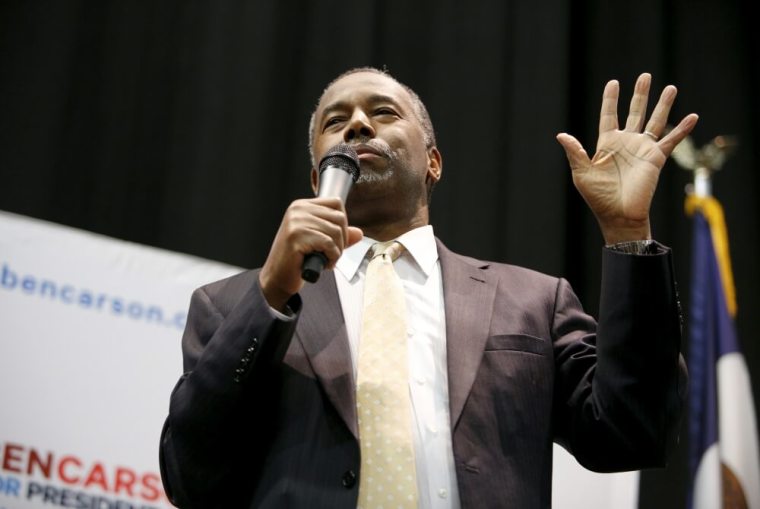 The campaign of retired neurosurgeon and Republican presidential candidate Ben Carson accused winner of Monday night's Republican caucus in Iowa, Texas Sen. Ted Cruz of using dirty politics to siphon some of his supporters.
Carson finished fourth at the end of the Iowa caucuses with just over 9 percent of the votes. His campaign alleged in a TIME report, however, that operatives in Cruz's campaign spread rumors that Carson was dropping out, which incensed the retired doctor.
"I was reasonably happy today until I discovered the dirty tricks that were going on," said Carson Monday night.
"And people spreading rumors that I had dropped out and that people should caucus for somebody else. I mean do you think that that is something that's acceptable? That's one of the reasons that I got into this race because looking at the level of deceit and distrust that is going on in our country, so I just want you to know, I'm not going anywhere," he told his supporters.
He further noted: "This latest set of dirty tricks just intensifies my desire to work extremely hard to break down the ugliness in this system and bring it back to we the people. We the people at the pinnacle and the government below us to facilitate life liberty and the pursuit of happiness."
Members of Carson's team showed TIME evidence of various precinct captains alleging misconduct by the Cruz campaign.
Ryan Rhodes, Carson's Iowa state director, showed reporters a text on his phone from Barbara Heki, a Mike Huckabee supporter.
"The Cruz speakers at our caucus announced Carson was suspending his campaign for a while after caucus. They did this before the vote. Same thing happened at another caucus. Sounds like slimy Cruzing to me," the text noted.
Jason Osborne, Carson's deputy senior strategist, also read aloud an email from their precinct chair in Muscatine: "The guy speaking for Ted Cruz right before the vote, he was supposed to be done, he announced that there was a story on CNN that Ben Carson was taking a break after Iowa, and then stated, 'So you might want to rethink wasting your vote on him.'"
Catherine Frazier, a spokesperson for Cruz's campaign denied the allegations as "absurd" but Carson's campaign remained angry.
"To have campaigns come out and send emails to their caucus speakers suggesting that Dr. Carson was doing anything but moving forward after tonight is the lowest of low in American politics," said Ed Brookover, Carson's campaign manager.