Crystal Cathedral Founding Pastor Robert H. Schuller in Critical Condition; May Not Survive Past Easter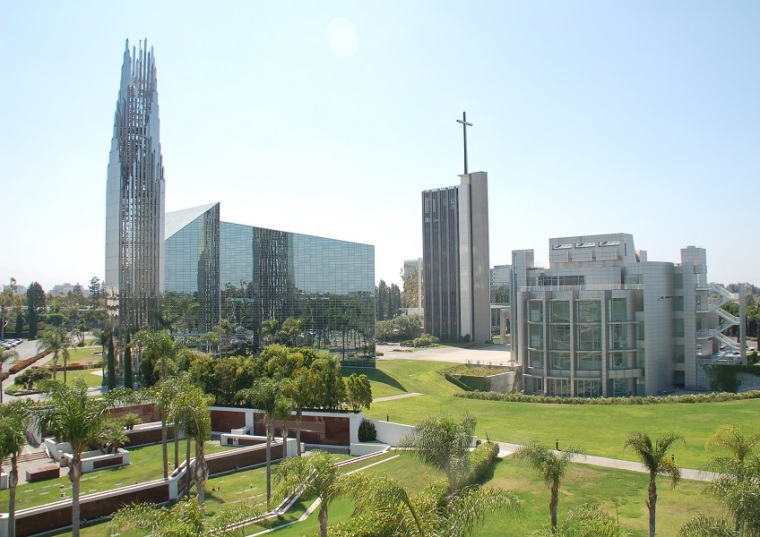 Update April 2, 2015, 10:37 a.m.: The Rev. Robert H. Schuller, 88, has died early Thursday morning, his daughter Carol Schuller Milner said.
Crystal Cathedral's founder, Robert H. Schuller, is in critical condition, according to his family and ministry. The 88-year-old famed televangelist has battled esophageal cancer since 2013.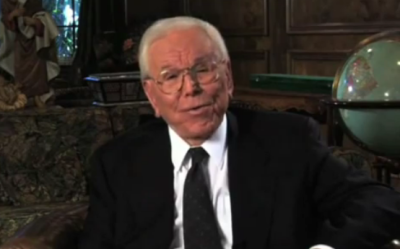 "We at Hour of Power and Shepherd's Grove are deeply saddened to report that our founding pastor, Dr. Robert H. Schuller's health is swiftly declining," reads a Facebook posting by Shepherd's Grove, the new name for Schuller's Crystal Cathedral congregation, on Wednesday. "Please join us in prayer for him and the entire Schuller family during this difficult time. May our most precious Lord and Savior grant them peace and comfort as they gather at his side."
The Orange County Register reported that Schuller's daughter-in-law, Donna Schuller, who is the wife of Robert A. Schuller, said the elder preacher's health has been declining since a digestive tract exploratory procedure in January. Donna says that the family does not expect Schuller to survive past this week. Schuller's wife, Arvella Schuller, died last February.
"He doesn't seem to be in pain," Donna said, choking up, according to OC Register. "He's had a wonderful life and he'll pass gracefully."
She also noted that it would be a meaningful coincidence if Schuller passes away during Easter week.
"He always did everything in a grand fashion," she said. "It's just like him."
Crystal Cathedral during its heydays hosted extravagant pageants for Easter and Christmas, called "The Glory of Easter" and "The Glory of Christmas," respectively. The elaborate Easter production featured flying angels, live animals, a cast of more than 200 performers, and colorful costumes.
Schuller is perhaps best known for his weekly "Hour of Power" television program and for building the architectural phenomenon Crystal Cathedral – a Southern California landmark designed by American architect Philip Johnson that is the largest glass building in the world and has one of the largest musical instruments in the world – its gigantic organ.
But the later years of Schuller's life was plagued with financial scandals and mismanagement, with the Crystal Cathedral declaring bankruptcy in 2010 and forced to sell its iconic church building to the Roman Catholic Diocese of Orange. The Diocese renamed the building Christ Cathedral.
Shepherd's Grove, the new name of the Crystal Cathedral congregation, is led by Bobby Schuller, the grandson of Robert H. Schuller.