Cuba Bars Pastor From Church Leadership as Punishment Amid House Arrest for Homeschooling Children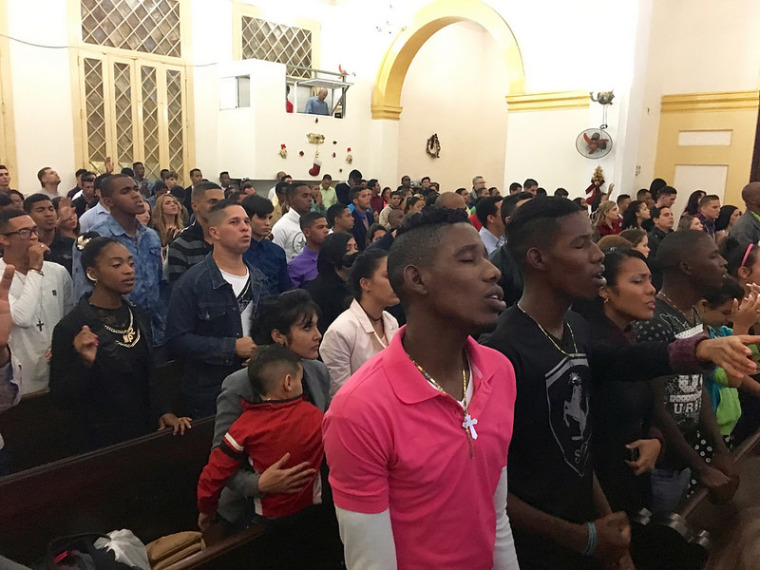 The Cuban government has told Pastor Ramón Rigal, who is being punished for homeschooling his two children, that he is no longer allowed to work as a church leader. The pastor has instead been assigned a new job, checking if the water supply of local houses has any mosquitoes.
Officials in Guantanamo Province have told Pastor Rigal, of the Church of God in Cuba, that he is no longer permitted to work as a church leader, and that his new job is to check for mosquitoes in the water supply of local houses, according to the U.K.-based Christian Solidarity Worldwide.
In April, a Cuban court sentenced Pastor Rigal to to a year in prison, and his wife, Adya, to spend a year under house arrest.
Rigal said at the time that Cuban authorities used the three-hour trial more as a platform for denouncing alternatives to state education than as a venue for delivering justice.
 However, the pastor's sentence was later reduced to house arrest on the provision that his children return to state school in September. He has since been told he cannot work as a pastor. "This is a longstanding tactic of the government to ratchet up the pressure on church leaders and activists who are considered a 'problem,'" CSW said.
"The punishment meted out to Pastor Ramon Rigal and his wife is unwarranted and places the family in undue hardship. We call on the Cuban authorities to repeal the sentences against the pastor and his wife, and to allow him to continue his work as a church leader," CSW's Senior Advocacy Officer for the Americas, Anna Lee Stangl, said.
The Rigals took the decision to homeschool in February after their children were bullied at school and were taught Marxist-Leninist atheist ideas that contradicted the family's values.
An online petition, launched by Home School Legal Defense Association and CitizenGo, earlier said Rigal wanted to be able to stay in Cuba to pastor his congregation, "but it is no wonder that Ramón and his family have expressed a desire to seek refuge in a country that would respect their rights to educate their children."
"This is a great injustice," Rigal was quoted as saying. "They are trying to force us to send our children only to state schools — not having the option for the children to be taught at home. They should respect the right that parents have based on the human right to teach their children and to respect their faith and the right to homeschool."
His wife added: "I am worried for my children and my husband. We are only trying to do what is best for our children. I do not want to be separated from my husband. Our children need him. Our church needs our pastor. My children are very sad and worried."
Cuba has been governed by a one-party state since authoritarian Marxist leader Fidel Castro, who died last November, overthrew the U.S.-supported dictatorship of Fulgencio Batista in 1959. While the communist regime showed some signs of economic and political reforms after Castro allowed his brother, Raul Castro, to succeed as president in 2008, repression continues.
According to Open Doors USA, about 57 percent of Cubans are Christian and they face constant government surveillance and infiltration. However, the Church continues to grow in the island country. In 2014, Cuba's government announced the approval of a permit for the building of a Catholic church in Santiago de Cuba, the island's second largest city, for the first time in the nation since the 1959 Revolution.