Cuban Pastor Punished With 1-Year Heavy Labor for Homeschooling His Children in Evangelical Faith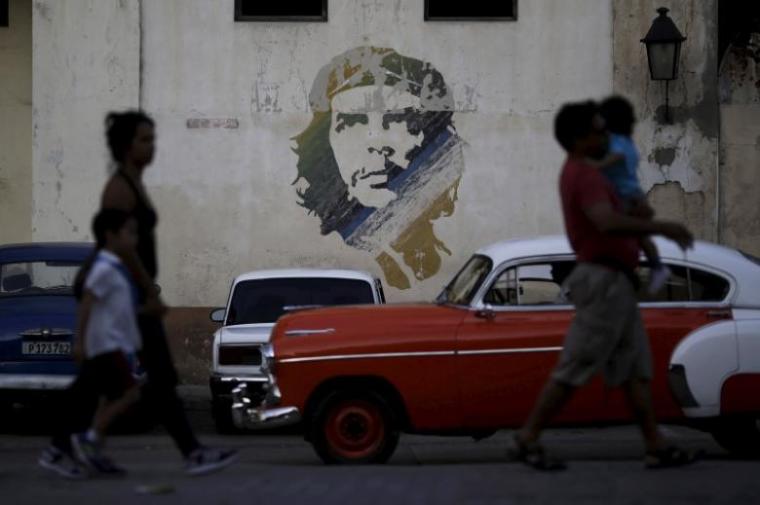 An Evangelical pastor in Cuba has been sentenced to one year of heavy labor and house arrest for defying the Communist government and insisting that his children be homeschooled.
International Christian Concern reported on Thursday that Pastor Ramon Rigal, leader of Iglesia de Dios en Cristo, has openly stated that his decision to take his children out of state-run schools was based on his Christian faith.
As Diario de Cuba noted last week, Rigal had originally been sentenced by Guantanamo courts to one year imprisonment, but a recent adjudication led to a modified reduction of the punishment.
The pastor said that his legal team proved that he did not commit any serious criminal act, but religious freedom advocates warned that the heavy labor sentence is still a serious punishment.
"Correctional labor is a form of forced physical punishment, where the state typically chooses the locations and the working conditions," Pastor Mario F. Barroso, a religious freedom activist from the Patmos Institute, told ICC.
"People sentenced to this penalty are assigned to a ranch or a farm of some sort, and believe me it's not light work."
Rafael Cardona, ICC's Latin America correspondent, said it's "very concerning and disheartening" that a pastor has been punished in such a way simply for choosing to homeschool his children.
"It is even more egregious when a tough punishment is still issued despite having adequate legal defense and proving that no criminal laws were violated. In Pastor Rigal's case, we have to be aware that he made multiple attempts to inform the state about the curricula and content of the education, including any religious elements," Cardona said.
"Nevertheless, the Cuban authorities still proceeded with a sentence that does not seem to fit the offense. Unfortunately, these kinds of repressive measures taken against people of Christian faith happen commonly in Cuba. We will continue to pray for Pastor Rigal and his family."
The Christian Post reported back in May that a crowd of two dozen people protested outside the Embassy of Cuba in Washington D.C. in support of the pastor, speaking out against his initial one-year prison sentence.
The protesters attempted to deliver a petition signed by nearly 31,000 people to the Cuban government, but embassy officials turned them away at the time.
Mike Donnelly, an attorney and director of global outreach for the Virginia-based Home School Legal Defense Association, said at the time that the right to homeschool children is "a human right that is recognized around the world as a fundamental human right."
"And Cuba has signed international treaties acknowledging this fact," he added, referring to the International Covenant on Civil and Political Rights that the nation signed in 2008.
The treaty gives parents rights when it comes to allowing their religious beliefs and philosophical convictions to be represented in their children's education.