Daredevil Gosling Takes a Life-Threatening Leap of Faith to Rejoin His Parents at the Bottom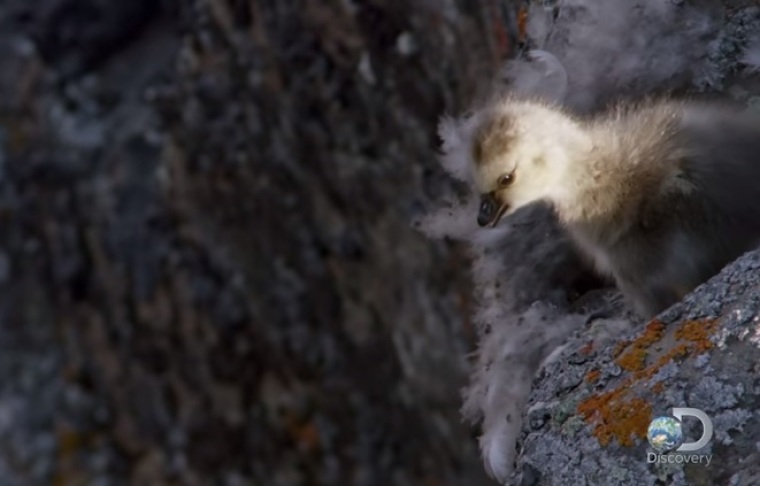 This group of Greenland's barnacle goslings undergo one of the most terrifying rites of passage you will ever see. In order to rejoin their parents in the grassy plains below, this gosling must take a leap of faith from 400 feet up. The end result will have you jumping for joy!
Can you imagine sitting 400 feet up in the air and the only way to rejoin your family is to jump? Now that's a scary thought! During this leap of faith, you would be holding your breath, wondering when you'd finally make it to the bottom. God was watching and directing His beautiful creature all the way to the bottom this time around. The little gosling is shaken up from the long flight, but thank God he makes it down to the bottom safe and sound.
Check out this amazing leap of faith below: