DC Government Delays Vote on Bill Mandating Abortion Coverage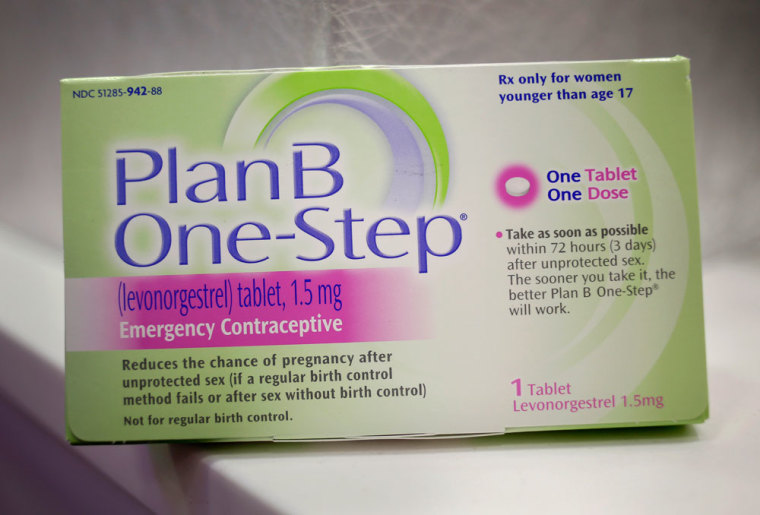 The District of Columbia has delayed a vote on a bill mandating all businesses cover abortion in their insurance programs regardless of the business owner's moral objections.
In a decision made on Tuesday afternoon, the Council of the District of Columbia pulled the Reproductive Health Non-Discrimination Amendment Act of 2014 off the agenda.
Months after the D.C.-based U.S. Supreme Court ruled in Burwell v. Hobby Lobby that closely-held businesses were exempt from the federal government's birth control mandate, the D.C. Council had on their agenda a bill that undermined this exemption.
Casey Mattox, an attorney with the Alliance Defending Freedom who attended the Tuesday D.C. Council meeting, said in a statement that the Council's delay was "the right thing to do."
"The council seems to have heard the voices warning them not to waste D.C. taxpayer dollars promoting the abortion lobby's interests," said Mattox.
"There is simply no prospect that a court would uphold a bill forcing D.C. prolife non-profits to pay for abortions. The D.C. Council has wisely stepped back from the ledge and – for now – respected fundamental freedoms and avoided raiding taxpayers' paychecks."
Also known as B20-0790, the Reproductive Health Non-Discrimination Amendment Act of 2014 was introduced in May by Councilmember David Grosso and sponsored by eleven members of City Council.
Grosso, the chief sponsor, is married to Serra Sippel, former member of Catholics for Choice and currently the president of the Center for Health and Gender Equity (CHANGE).
Among its various positions, CHANGE advocates for "U.S. support for comprehensive approaches to sexual and reproductive health, and the impact that restrictions on U.S. funding for family planning, maternal health, and HIV/AIDS have on health interventions and human rights."
B20-0790 sought to amend the Human Rights Act of 1977 to include a measure preventing an employer from determining the extent of reproductive health coverage for their employees.
"An employer or employment agency shall not discriminate against an individual with respect to compensation, terms, conditions, or privileges of employment because of or on the basis of the individual's or a dependent's reproductive health decision making, including a decision to use or access a particular drug, device or medical service, because of or on the basis of an employer's personal beliefs about such services," read B20-0790.
Referred to the Committee on Judiciary and Public Safety in May, the bill went into first reading in October and was expected to be passed given its strong support among the councilmembers leading up to the vote.
The bill garnered praise from pro-choice groups who saw it as a way of guaranteeing reproductive rights for female employees in light of the backlash from the Health and Human Services' Birth Control Mandate.
In a letter sent to Committee Chair Councilmember Tommy Wells, NARAL Pro-Choice America President Ilyse G. Hogue endorsed the proposed legislation.
"Those who wish to block their employees' access to a full range of contraceptive services are not required to prescribe or take birth control against their beliefs, nor are they being asked to endorse it," wrote Hogue.
"They are free to continue opposing the use of contraception in their personal capacity. But they may not deny others their right of conscience to use birth control, should they so choose."
Others, including the Alliance Defending Freedom and assorted pro-life groups, took issue with the legislation, arguing that it violates the Religious Freedom Restoration Act (RFRA).
In a letter sent in October to Phil Mendelson, chairman of the D.C. Council, various pro-life groups based in the District of Columbia denounced the bill.
"Since we previously objected to this Bill on June 20, the Supreme Court has held that the federal mandate on for-profit religious employers, requiring them to provide coverage of items to which they have a religious objection, violates RFRA," read the letter.
"It is clear that the Committee anticipates that this Bill will burden religious and other prolife employers, indeed as the hearing demonstrated that is its very aim."
The Council will again take up the Reproductive Health Non-Discrimination Amendment Act of 2014 at their next meeting in two weeks on the 16th.