'Deadpool' Is a Sign of a Sin-Sick Culture Where Evil Wins Over Good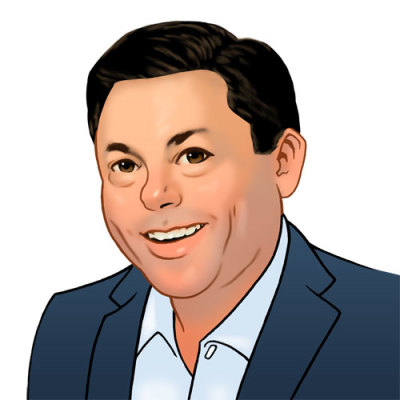 How is it that "Deadpool" – a movie populated with incredible violence, nudity and gratuitous sex – is so popular? Perhaps the fact this movie is not just popular but is setting all-time records is a sign of perilous times, a signal of a culture where secularization has taken hold.
As Christopher Lasch has stated, "The vacuum left by secularization has been filled by a permissive culture that replaces the concept of sin with the concept of sickness."
The movie "Deadpool" centers on the Marvel comic anti-hero Wade Wilson — an ex Special Forces soldier turned mercenary. The raunchy, filthy dialogue is stunning to all but the most desensitized.
But some would defend Deadpool's character as someone that must be properly understood. He is simply mentally unstable and cannot be held to a moral standard when he is slightly insane. They would see his choices of selfishness over compassion and murder over heroism as indicators of his mental state. The comic books might reveal some of this but the movie certainly glorifies his behavior. And it is the movie that so many people have seen and are going to see.
For followers of Christ there is a clear reality. We are to identify evil and acknowledge sin. The attempt to re-label sin as sickness, to make us patients instead of sinners, and to use words like compulsive instead of sinful, must be repudiated.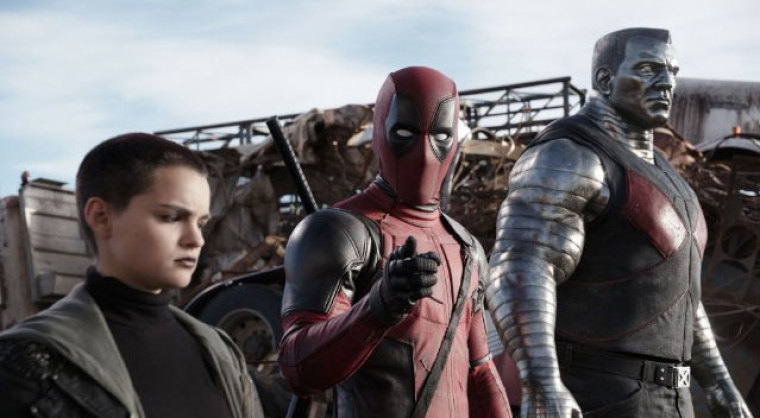 Deadpool is a character that encourages a taxi driver to murder his cousin who's competing with him for the affection of a woman. He repeatedly makes fun of an elderly blind woman. He jokes about sexual molestation of a child while flirting with a prostitute. The qualities of so many superheroes: integrity, compassion and selflessness are nowhere to be found. It is shocking to think a film with this message has so quickly become such a gigantic hit.
The movie had the biggest R-rated opening weekend in history by raking in $132.7 million, surpassing 2013's "The Matrix Reloaded," and number one again in its second weekend of release, crossing $235 million domestically. Internationally, "Deadpool" took in an estimated $85 million, bringing its overseas total to $256.5 million. Combined with its domestic total, the film currently sits at $491.9 million in just under two weeks of release. Domestically, "Deadpool" has now grossed more than any of the X-Men movies and is only second to "X-Men: Days of Future Past" ($747.9 million) worldwide.
Yet despite its box office smashing success and modern culture's approval, what other measures should we look at to judge "Deadpool"? Let's look at Romans 12:9, which tells us "Hate what is evil, cling to what is good." The original word in the Bible for hate means to despise, to express a strong feeling of horror. Christ-followers are to despise, to be horrified by the evil in the "Deadpool" movie. We should have no desire to be entertained by it. Our commitment is to oppose what is morally wrong and be disgusted by it.
In another recent movie "Inside Out," there is the character Disgust. Her job is to keep Riley (the main character) from being poisoned both physically and emotionally. She keeps a careful eye on people, places and things and won't let Riley lower her standards. A healthy interior life means we are to hate evil and be disgusted with sin. Rationalizing our behavior, our choices and our thinking can cause us to believe sin is somehow okay. You don't tickle a grizzly bear, you don't swim with a Great White shark and you don't play with a rattlesnake. When you flirt with sin you are flirting with disaster.
We are to cling to what is good. The word for cling means to glue or cement together. It is the same word used about marriage when the Bible says a man leaves his father and mother and is joined to his wife and the two become one. We should be cemented to good and have nothing to do with evil. When good is the atmosphere of your life you suffocate in the presence of evil. Living too close to the world, not wanting to be out of step with what is current or cool opens you up to all kinds of sin.
To be cemented to good means sins have to go. It takes courage to do what is right and go against the cultural flow. But the good will bless your life in so many ways while evil will harm it in so many ways.
"Deadpool" is a wake-up call for the Church and followers of Christ. It may be just a movie but its popularity reveals much about our present culture. It is a sign of a sin-sick culture where evil is winning over good. We must hate evil and be totally committed to everything that is good.
Rick McDaniel is the senior pastor of Richmond Community Church in Richmond, VA and
highimpactchurch.tv.
He is the speaker on the High Impact Living broadcast and the author of 5 Habits of Happy People. @rickmcdaniel