Deadpool: Why Are Parents Taking Children to Raunchy, Sex-Filled Movie?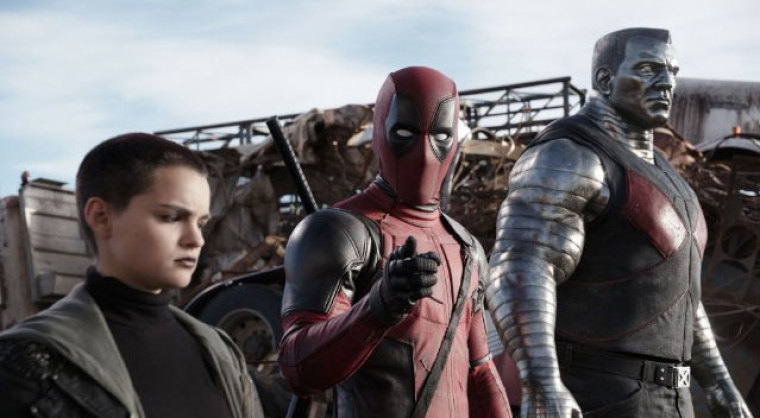 From an early age, modern-day children are naturally drawn to superheroes and their colorful costumes, other-worldly powers and awe-inspiring bravery.
It's one reason why Hollywood has churned out so many Spiderman- and Captain America-type movies in recent years, as a decent superhero flick can draw entire families to theaters and deliver studios a $200-million-plus blockbuster hit.
Parents and children alike, it seems, love movies about heroes.
But what if the hero is a foul-mouthed, sex-craved man who, yes, wears a colorful costume, and, yes, has other-worldly powers but who also defies every definition we've known of a superhero?
Such is the case with "Deadpool," the "anti-hero" at the center of the surprise blockbuster that is shattering records for an R-rated film. It grossed $132 million on its opening weekend, the highest ever for an R-rated movie, and is now at $236 million in only two weeks. To put the numbers in perspective, the Superman-themed "Man of Steel" – rated PG-13 – grossed $116 million on opening weekend in 2013. The next year, "Captain America: The Winter Soldier" (PG-13) made $95 million its first weekend.
"There's definitely a lot of kids going to see ['Deadpool'] to make that kind of money," Bob Waliszewski, director of Focus on the Family's Plugged In department, told the Christian Examiner. He is the author of the book, Plugged-In Parenting: How to Raise Media-Savvy Kids with Love, Not War.
To view an R-rated film, children need to be accompanied by a parent or someone who is 21 and over. Young and older teens alike who are crazy about superhero characters are finding ways to view "Deadpool" – many with the consent of their parents. One blogger at the popular website SheKnows.com said she took her sons, ages 11 and 13. A columnist at the Montreal Gazette said she took her 12-year-old son.
Waliszewski was incredulous that anyone would take a child to see "Deadpool," which is rated R for sexual content, graphic nudity, and strong violence and language. Deadpool's girlfriend works as a stripper.
"It's extremely raunchy, extremely perverse, extremely violent, extremely profane. It has 75 f-bombs, several misuses of 'Jesus.' ... There are all sorts of reasons to forget about this one," he said. "It's not only inappropriate, in my opinion, for kids and young teens. This is inappropriate for anybody, including adults. There are some things that are just out of bounds for everybody."
The SheKnows.com blogger, Julie Danielson, listed five reasons why she took her sons...
To read full article on Christian Examiner, click here.