'Dear Daddy in Seat 16C Flight 1850 From Philly:' Stranger's Act of Kindness Toward 3-Year-Old Autistic Girl Goes Viral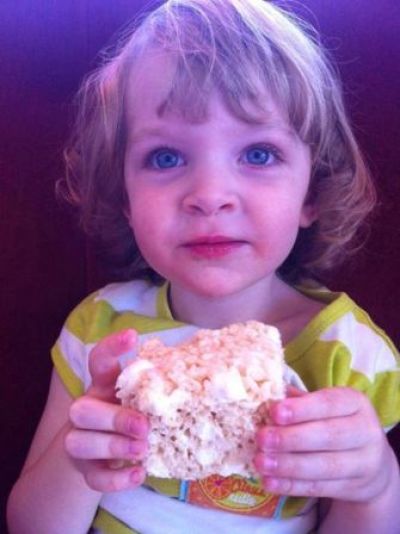 On a flight from Philadelphia to Bangour, Maine, 3-year-old Kate Mouland, who struggles with Autism, met a new friend who neither patronized nor ignored her, earning the thanks of a caring mother. The mother's letter to the anonymous man has gone viral on the Internet.
"Dear 'Daddy' in Seat 16C Flight 1850 From Philly," Shanell Mouland, Kate's mother, addressed the letter. "I don't know your name but Kate called you 'daddy' for the entire flight last week and you kindly never corrected her," Mouland wrote. Recalling entering the plane, the two hour flight and getting off the plane, Mouland thanked the man for each of his kind gestures to her daughter.
The letter has gone viral on social media, finding more than 70,000 "likes" on Facebook, 618 tweets, and 462 comments.
"I sat Kate in the middle seat knowing full well that there would be a stranger sitting next to her for the duration of this flight," Mouland began. The mother chose the middle seat for her daughter because Kate loved to play with the window shade – opening it and closing it. While other passengers boarded, Mouland recalled watching "many Grandmotherly women board and hoped for one to take the seat, but they walked on by."
When a middle-aged professional with a briefcase and "important documents" sat next to Kate, the mother worried that her daughter might pour water "all over your multi-million dollar contracts, or house deeds, or whatever it was you held." As soon as the man sat down, Kate rubbed his arm, and addressed him as "daddy."
"You could have shifted uncomfortably in your seat. You could have ignored her. You could have given me that 'smile' that I despise because it means; 'manage your child please.' You did none of that," the mother wrote. Instead, "you engaged Kate in conversation and you asked about her turtles." The conversation became awkward when the little girl couldn't answer, but the kindly gentleman just continued to be attentive. "I made a few polite offers to distract her, but you would have none of it."
The little girl noticed the stranger's iPad, and he complimented her own. "Daddy wanna be a bad guy?" Kate asked, giving him the device to play with her. Instead of shirking her off, he responded "cool."
"The interaction went on and on and you never once seemed annoyed," the mother wrote. She recalled her daughter giving the stranger a few moments of peace while she played with her dolls. "Kind of her to save you from playing barbies, but I bet you wouldn't have minded a bit. I bet you have little girls too."
Toward the end of the flight, the girl started fidgeting and screaming for the door. The kind stranger tried to calm her down by redirecting her attention to her toys. "She was already too far gone at this point, but the fact that you tried to help your new friend made me emotional," the mother wrote.
At the end of the letter, Mouland repeated her thanks. "Thank you for not making me repeat those awful apologetic sentences that I so often say in public," she wrote. "Thank you for entertaining Kate so much that she had her most successful plane ride yet."
Her conclusion might bring tears to your eyes – "Thank you for putting your papers away and playing turtles with our girl."
Commenters thanked the mother for sharing her story. "This is such a great story, it brought tears to my eyes," wrote Kelly Smith. "I have a daughter and know exactly what it is like to do the apologizing."
"Wow! What a wonderful story to read," commented Jtb. "I'm in tears just trying to replay the scene in my heart. If, only, we could see this type of kindness in our world as we rush through life."
White Rose said this story reminded her of hope – "Sometimes we forget that there are still good people out there who are understanding," she wrote. "What an awesome father figure; and better yet, a humble man that thinks of himself no better than anyone, even wearing a business suit," Losiane wrote.