Path to Defeating Donald Trump Unclear After Super Tuesday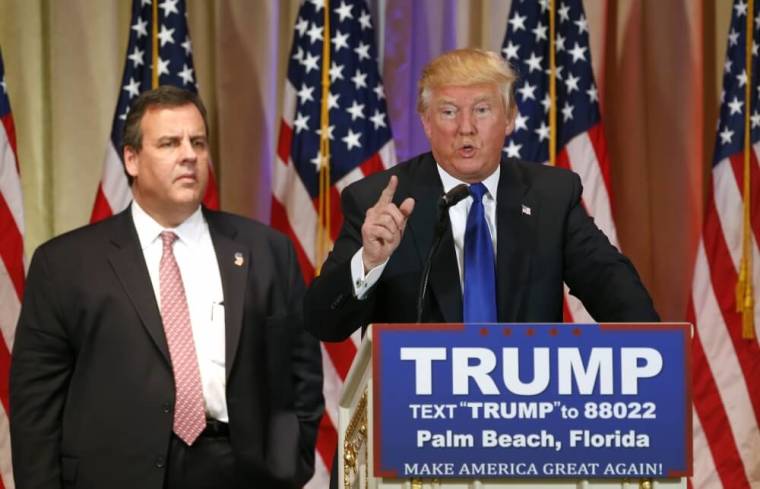 While Republican Presidential frontrunner Donald Trump scored big wins on Super Tuesday, capturing conservative states such as Alabama, Arkansas, Georgia, Tennessee and Virginia, rivals Sens. Marco Rubio and Ted Cruz registered much needed delegates as well, leaving the path to defeating Trump unclear.
As The Associated Press Delegates Leaderboard points out, Trump retains a commanding lead in the race, his 285 delegate count as of Wednesday morning is higher than all four remaining Republican candidates combined.
"This has been an amazing night," Trump told reporters at his Mar-a-Lago resort in Palm Beach, Florida, CNN reported.
He added: "I am a unifier. I would love to see the Republican Party and everyone get together and unify. When we unify there is nobody who is going to beat us!"
At the same time, however, Cruz scored important victories in his home state, alongside winning Oklahoma and Alaska, putting him at 161 delegates, and the closest to Trump.
Rubio managed to finish a close second or third in a number of the contests, and captured the Minnesota caucuses for his first win. While he trails with 87 delegates, he has a better chance to win contests later in March, such as in his home state of Florida.
Neither Cruz nor Rubio have given any indication that they are going to drop out of the race and back the other in order to stop Trump, which is fast becoming a necessity.
Cruz argued that he is the only candidate that can actually beat Trump, pointing to his three state wins of the night, alongside his earlier victory at the Iowa caucuses, and has asked Rubio and the other GOP candidates to "prayerfully" consider quitting the race in order to unite the party.
Rubio said that he will continue to fight for all remaining states, and argued that he does not believe that Trump can amass the 1,237 delegates needed to win the nomination.
"This is the fight for the heart and soul of the Republican Party," Rubio told CNN's Jake Tapper. "I will go through all 50 states before we stop fighting to save the Republican Party from someone like that."
On the Democratic side, Sanders is also left in an uphill battle against Clinton, with the former Secretary of State winning large delegate states such as Georgia, Virginia, Arkansas, Alabama, Massachusetts, and Tennessee.
Sanders won his home state of Vermont, alongside the primaries in Oklahoma and the caucuses in Colorado and Minnesota, but the AP leaderboard leaves him trailing Clinton 1,001-to-371 in both regular and super delegates combined.
Much like Cruz and Rubio, Sanders has also insisted he is willing to stay in the race until the end, telling supporters Tuesday night in Vermont: "This campaign is not just about electing a president. It is about transforming America."
A CNN/ORC poll released on Super Tuesday looking ahead to the general election in November suggested that Trump as the Republican nominee may not be in the party's best interest to win the presidency, with the poll noting that Trump is projected to lose both to Sanders and Clinton in such a scenario.
The same survey projected that both Cruz and Rubio would have a small advantage over Clinton in the general election, but would both lose to Sanders.