Defeating ISIS Will Not Be Enough, Iraqi Parliament Speaker Says, 'New Democracy' Must Be Built in Minds of People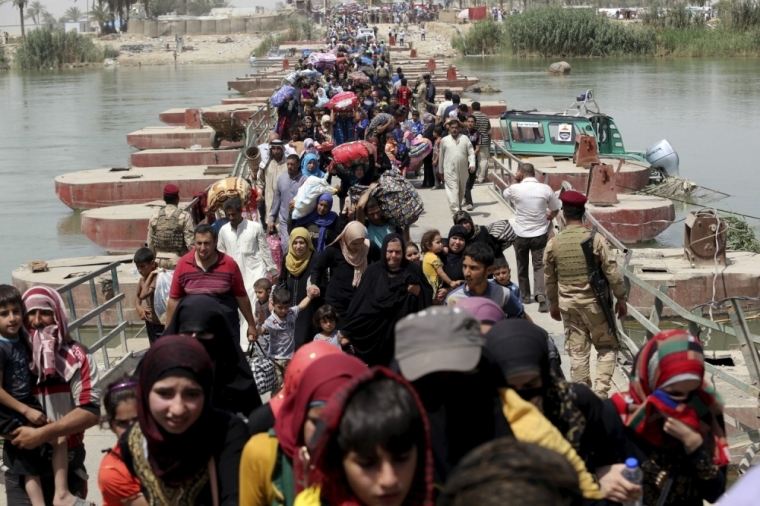 Saleem al-Jubouri, the speaker of the Iraqi parliament and the country's highest-ranking Sunni politician, said in a speech on Monday at the Institute of Peace in Washington D.C. that defeating terror group ISIS will not be enough to end radicalization in the region. He said that a "new democracy" must be "built in the minds of people" in order to prevent new forms of oppression.
Jubouri pointed out that some who are fighting ISIS militants in Iraq are being heavily armed by foreign forces, and will still be in possession of such weapons if or when the terror group is driven out of the territory.
He said that "those who have weapons are in a much more powerful situation than others," referring to the various armed groups who have been pushing back against ISIS.
"How can we create an equal situation? We know anybody who caries weapons has the ability to impose his will on others," the Iraqi parliament speaker continued.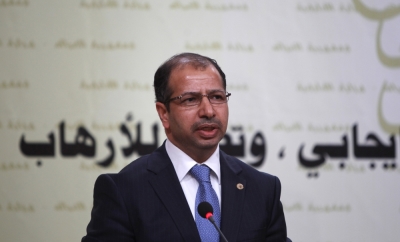 "So I call for the international community to focus on a project for stability after the liberation of the areas from Daesh [ISIS]. This project ... is to achieve stability and to build a new democracy within the minds of people."
Jubouri insisted that the spread of the "spirit of participation and reconciliation" is necessary for the region, which he called both a "human" and "security" project.
"It is important that Daesh [ISIS] does not come to us under a new name," he added.
Jubouri estimated that there are as many as 2.5 million people in Iraq currently under the rule of ISIS in the numerous cities it has captured, and said that it is vital that effective models for stability are established after those regions are freed.
In terms of the direct response to ISIS, however, Jubouri noted that the key to military success may lie in the strength of militia groups, who are on the ground fighting the Islamic militants for control over the cities.
"It is possible, very possible, to have forces composed of tribes that are trained and equipped and receive all the support they need, and can perform the task of fighting Daesh [ISIS]," he said. "The U.S. can definitely very clearly help in this respect."
American armed forces and a broad coalition of international allies have been hitting back against ISIS by way of airstrikes on terror targets in Iraq and Syria, but have not sent any ground troops themselves.
Late in May, Iraqi Prime Minister Haider al-Abadi hit back against accusations by U.S. Defense Secretary Ash Carter that his country has "no will" to fight ISIS, following the fall of the key city of Ramadi.
Abadi argued that it is not right to "judge the whole army based on one incident" and suggested that Carter had been given "incorrect information."
Vice President Joe Biden later attempted to smooth relations by recognizing "the enormous sacrifice and bravery" that Iraqi forces have shown in defense of their country.
President Barack Obama has insisted that the war against ISIS is not being lost, but on Monday at the G7 conference in Germany admitted that a "complete strategy" to defeat the terror group is not yet ready.
"We don't yet have a complete strategy because it requires commitments on the part of the Iraqis," Obama said.