Deion Sanders 'Thanks God' After Divorce is Finalized, Fans Offer Mixed Reactions
Deion Sanders is receiving varied responses after the former NFL star took to Twitter to thank God that his divorce was officially finalized.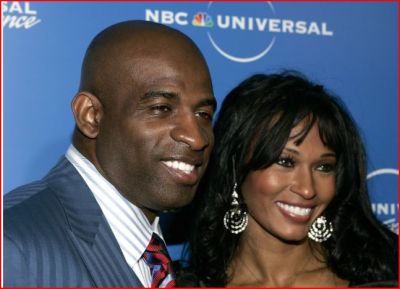 "Thank God Thank God! This 2 year Drama filled divorce is over. Prenup stood, Custody of All kids,pay yo own fees! God is Faithful! Truth," Sanders wrote on Friday.
Sanders' ex-wife, Pilar, was fighting against the football star over their prenuptial agreement and for custody of the children. She also cited fraud, breach of fiduciary duty, mental distress and physical abuse as some of the major factors of their failed marriage, according to SeattlePI.
Just a year ago, Sanders filed a police reports with his sons against Pilar for her allegedly assaulting him at his home, Web Pro News reported.
Sanders followed up with his first tweet by offering some life advice his marriage his taught him. "Men listen closely! Don't choose a woman with your flesh choose her with your spirit and heart. Yo flesh will lie until you flesh die. Truth," he said.
The couple, who wed in 1999, has three children together.
Some people however were not impressed with the way in which he publicized his excitement after being granted sole custody of his children and berated his children's mother.
"I don't like him much from what I have seen. He acts like she was a one nighter. Pretty sure he is not an angel. Plus how many times he is going to comment on the subject and only say negative things. Just say I'm glad its over," commenter Karen McQueen posted in response to the tweets.
"Hypocritical that he wants to give marriage advice when he is an adulterer! Pilar may be a temperamental golddigger, but he CHOSE to marry her! It's his own fault! And God is not pleased that he treats marriage like he owns a car," another posted on Yahoo.
Here is a related video:
Deion Sanders Wins Custody Battle With Estranged Wife Pilar