Democrat Ad Slams Republicans for Blaming Terror Attacks on 'Radical Islam'
'Democrats Seem Determined to Defend Islam More Than America,' Mike Huckabee Says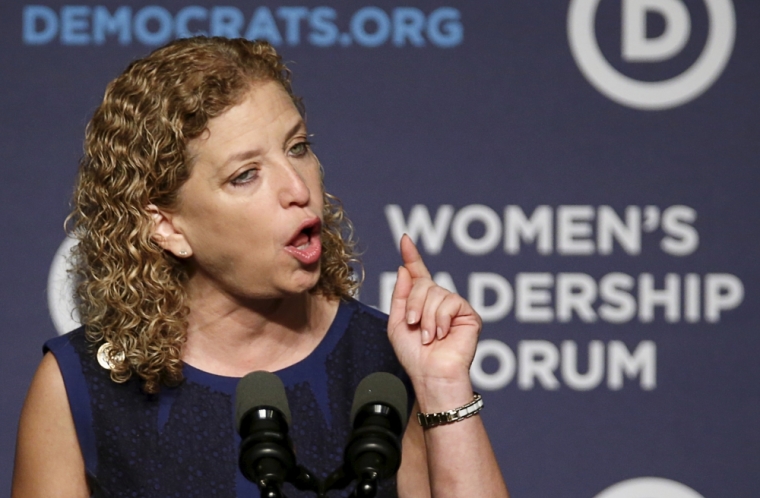 The Democratic National Committee released an ad titled "Inciting fear isn't presidential" (watch below) that attacked Republican presidential candidates for saying the words "radical Islam."
The ad appears to have been released on November 19, almost a full week after the terrorist attacks in Paris that killed over 130 people.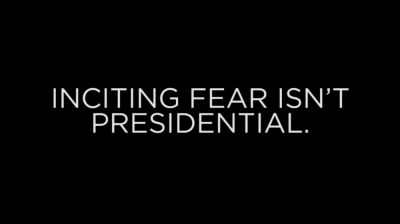 The text begins with "Republicans keep saying that same thing," meaning their usage of describing terrorism with the words "radical Islam."
The ad features several Republican candidates running for president critical of what they call "radical Islam" or "radical Islamic terrorists" spliced together with former President George W. Bush saying positive things about Islam, though without the "radical" modifier.
"The war against terrorism is not a war against Muslims, nor is it a war against Arabs. It's a war against evil people that conduct crimes against innocent people," says former President Bush in the ad.
"That is not what Islam is about. Islam is peace," Bush adds.
Former Arkansas Governor and Republican presidential candidate Mike Huckabee told The Christian Post that the ad shows "Democrats seem determined to defend Islam more than America."
"No one in the GOP blames all Muslims but no one in the DNC blames any Muslims, even the ones who shout Allah Akbar just before cutting off the head of a person who professes being Christian," Huckabee said.
CP reached out to the Republican National Committee (RNC) and Democratic National Committee (DNC), but did not receive a response by press time.
At a May 4 Faith Angle Forum, Bernard Haykel, professor of Near Eastern studies and director of The Institute for Transregional Studies at Princeton University, criticized the notion, popular in many liberal circles, that terrorism has nothing to do with Islam.
"If you look at the cultural production, the intellectual production, the legal and theological production of ISIS, which is plentiful on the Web, there is no question that this is a movement that's drawing on a very particular strain or trend within the Islamic intellectual history, legal history, theological history," Haykel said. "It has particular obsessions with certain theological concepts, and, of course, it's presenting itself as an heir to the 'true' version of Islam, which is a kind of projection backwards onto what true Islam was, by people who are living with us today, by moderns."
When asked about the rhetoric against Islam and Muslims, the Council on American Islamic Relations (CAIR) shared a press release with CP stating that anti-Muslim incidents currently have had the biggest spike in America since 9-11.
"CAIR attributes this spike in anti-Muslim incidents to the Paris attacks and to the mainstreaming of Islamophobia by political candidates and lawmakers in the run-up to the 2016 general election," reads the release. "Of particular concern is the extreme anti-Muslim rhetoric and falsehoods being espoused by leading Republican presidential candidates Donald Trump and Ben Carson."
The same day the DNC ad was released, CP reported that Hillary Clinton told the Council on Foreign Relations in a speech in New York City that Muslims are "peaceful and tolerant people" and have "nothing whatsoever to do with terrorism."
Democrat candidates for president have been criticized by some for not equating terrorism and persecution prevalent around the globe with strands of thought in Islam. During the last Democrat debate on November 14 in Des Moines, Iowa, Bernie Sanders noted America's greatest threat to national security is "climate change."
GOP frontrunner Donald Trump has been criticized for some of his comments in the wake of the attack in Paris. Trump claimed at a rally in Birmingham, Alabama Saturday that he saw Muslims in New Jersey cheering when the World Trade Towers collapsed on September 11, 2001.
"I watched when the World Trade Center came tumbling down," Trump declared in Alabama. "And I watched in Jersey City, New Jersey, where thousands and thousands of people were cheering as that building was coming down."
A new Fox News poll released Sunday says that 66 percent of Americans believe that the United States is at war with "radical Islam," while 29 percent believe the country is not at war with "radical Islam."
On November 15, Florida Senator Marco Rubio appeared on the ABC's "This Week" and was asked by Moderator George Stephanopoulos about Clinton refusing to use the word "radical Islam" in the Democrat debate in Des Moines:
"I don't understand it. That would be like saying we weren't at war with the Nazis, because we were afraid to offend some Germans who may have been members of the Nazi Party, but weren't violent themselves," Rubio declared.
"We are at war with radical Islam, with an interpretation of Islam by a significant number of people around the world, who they believe now justifies them in killing those who don't agree with their ideology. This is a clash of civilizations.
"And as I said at the debate earlier this week, there is no middle ground on this. Either they win or we win. And we need to begin to take this seriously. These are individuals motivated by their faith," added Rubio.