Denzel Washington, Mark Burnett rent out theaters to screen Christian film on Chicago homicides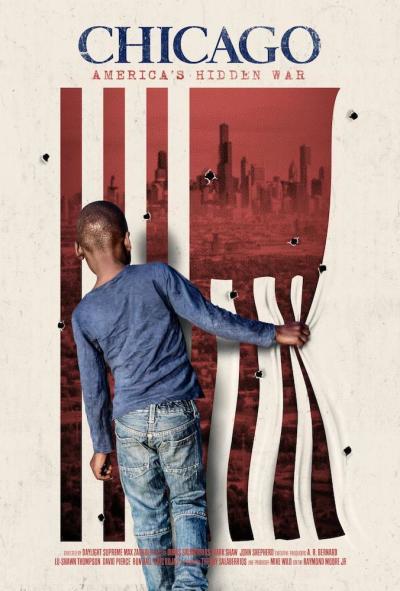 Hollywood stars, including Oscar-winning actor Denzel Washington, have rented out movie theaters to show their support for a pastor-led documentary that opened in theatres nationwide Wednesday, "Chicago: America's Hidden War."
The timely documentary, led by Christian pastor Dimas Salaberrios, landed on this year's Oscar eligibility list for an Academy Award in the best documentary feature category and has caught the attention of the 66-year-old Washington and his wife, Pauletta, along with other celebrities.
"'Chicago America's Hidden War' pulls back the curtain to expose the pervasive genocidal-like behavior, explain what birthed and contributed to this war and why so little is done to stop it, and ultimately inspires a clear path toward change," the film's synopsis states. "It's time for us all to unite and take a stand because this is no longer America's Hidden War. This is Our War." 
The film, recently covered by Forbes, features firsthand testimonies from pastors, gangbangers and children who say they only feel safe "in school and in the church" as violence continues to increase.
Stars who joined Washington by renting out theaters to screen the film include Mark Burnett and Roma Downey, the creators of the record-breaking television miniseries "The Bible." 
Others include Charlamagne tha God, Willie Robertson, Darryl Strawberry, Dexter Darden, JoJo, Curtis Martin, Dean and Scott Winters, Angie Stone, BeBe Winans and Clifton Davis.
Theaters were offering buyouts in partnership with the producers of the film following the reopening of theaters. They utilized CinemaSafe, a program that promotes "protocols and guidelines developed and supported by leading epidemiologists to support a safe return to movie theatres." 
Youth programs are also taking kids to see the film with the help of Hollywood celebrities, social justice leaders, faith communities and media personalities.
Directed by Daylight Supreme, the documentary was produced by Dimas and Tiffany Salaberrios, Mark W. Shaw, John Shepherd, A.R. Bernard, Lu-Shawn Thompson, David Pierce, Ron Hall, Eric Rojas, Richard Steele and Max Zoghbi in association with Miss Muffet Studios, Six+One Studios, Shaw Entertainment Group and SDG.
Salaberrios, a former drug lord turned missionary from New York, felt called to do something about the gun war in Chicago. 
Upon his arrival to the city, he went on a hunger strike until there were at least five days of peace in the prominent Illinois city. He lost 35 pounds before having to end his fast because that day did not come. But what did happen was the pastor was able to rally together with churches, gang leaders and the local community to take steps toward peace. His efforts were captured in the documentary.
According to the statistic on the film's website, 90.9% of deaths in Chicago during 2020 resulted from gun violence. 
Reports show that a person is shot every two hours, and a person is killed every 10 hours. At the top of the year, the city recorded 51 homicides alone, the highest death toll for January in four years.
"America can no longer allow the war being waged in its Heartland to remain hidden. Playing political games over gun control misses the point," Daylight Supreme declared in a statement to The Christian Post.  "Instead of pointing fingers that 'they are just doing this to themselves,' it's time we as a nation move from apathy to empathy and into action over these dire issues devastating our fellow Americans."
This urgent film challenges viewers to consider the larger impact that street violence has on entire communities. The filmmakers hope to encourage churches to get involved and bring about genuine change in Chicago. 
Salaberrios told CP that it's time for Christians to be on the ground practicing what they were called to do. 
"Rwanda is happening on American soil; black people are being murdered," he lamented.
The rate of black-on-black, Latino-on-Latino crime is alarming," the pastor, who founded Infinity Bible Church in New York City, said. "And the film is designed to encourage people to get involved through mentoring programs and after-school programs. He proclaimed that the "mission field is now on our soil."
Watch The Christian Post's full interview with Salaberrios below. The pastor shared the heart behind the documentary and explained how over 100 churches took to the streets of Chicago, which caused the crime rate to drop over 20% in 12 months.