Derick Dillard Won't Be on 'Counting On' After Tweeting About Trans Teen Jazz Jennings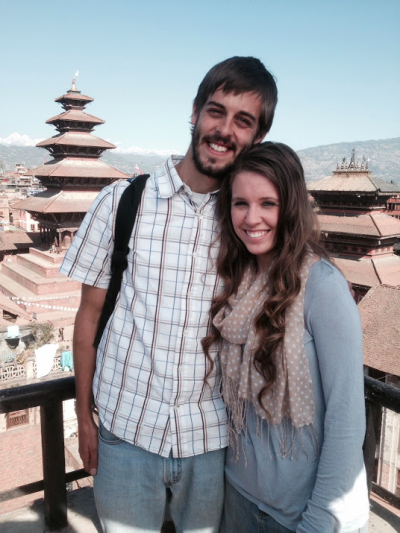 Derick Dillard will no longer appear on "Counting On" after his comments about transgender teen Jazz Jennings, says TLC network.
"We want to let our viewers know that Derick Dillard has not participated in 'Counting On' for months and the network has no plans to feature him in the future. We want to reiterate that Derick's personal statements do not reflect the views of the network," TLC shared in a statement posted to Twitter Saturday. "TLC is proud to share the story of Jazz Jennings and her family and will continue to do so."
Dillard previously appeared on his wife Jill Duggar's TLC network show "Counting On." The network also features a show called "I Am Jazz," which documents 17-year-old Jennings' life as a transgender girl who was born a boy.
The comments from the network come after Dillard responded to a critic in a Twitter thread who accused him of being hateful toward Jennings.
"I pity Jazz, 4 those who take advantage of him in order 2 promote their agenda, including the parents who allow these kinds of decisions 2 be made by a child," he wrote last week. "It's sad that ppl would use a juvenile this way. Again, nothing against him, just unfortunate what's on tv these days."
This is not the first time that Dillard has come under fire for expressing his views on Jennings. In August, he was accused of cyber bulling the teen by saying that being transgender is a myth.
"What an oxymoron ... a 'reality' show which follows a non-reality," he previously wrote on Twitter. "'Transgender' is a myth. Gender is not fluid; it's ordained by God."
Dillard received a great deal of backlash for his comments on social media, and even responded to one person accusing him of being an adult speaking negatively about a teenage girl.
"I want to be clear. I have nothing against him," Dillard replied. "I only have issue with the words and definitions being propagated here."
After a number of people expressed disapproval of Dillard's tweets, Jennings tweeted about being cyberbullied. TLC released a statement to make it known that it did not agree with his sentiments, telling People, "Derick Dillard's personal statement does not represent the views of TLC."
Still, Dillard insisted that he was not fighting people, but spiritual forces.
"People are not my enemy; I fight against the cosmic powers over this present darkness, the spiritual forces of evil in the heavenly places," he tweeted Friday.