Desmond Tutu's Daughter Quits Anglican Church After Marrying a Woman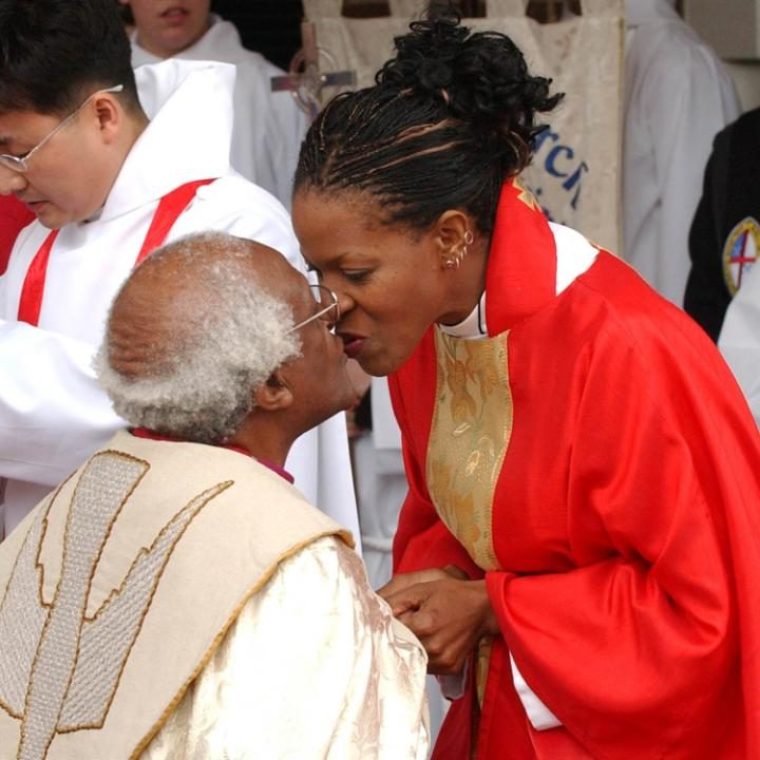 The Rev. Canon Mpho Tutu-Van Firth, the daughter of former Cape Town Archbishop Desmond Tutu, has revealed that she is giving up her church license over her decision to marry a woman.
"Because the South African Anglican Church does not recognise our marriage, I can no longer exercise my priestly ministry in South Africa," Tutu-Van Firth said in a statement, according to The Telegraph.
"The bishop of the (Cape Town) diocese was instructed to revoke my licence. I decided that I would give it to him rather than have him take it."
Although same-sex marriage is legal in South Africa, the Anglican Church does not recognize the practice, as it goes against the traditional definition of marriage between one man and one woman.
Desmond Tutu became a prominent name in 1980s for his strong opposition to apartheid, along with his campaigns for a number of socials rights struggles, which earned him the Nobel Peace Prize in 1984, along with many other awards.
Though he retired in 1996, he has continued calling on the Anglican Communion to change its laws on marriage, and has been a supporter of gay rights.
Back in July 2013, he even said that he would rather go to Hell than a "homophobic Heaven."
"I would refuse to go to a homophobic Heaven. No, I would say sorry, I mean I would much rather go to the other place," Tutu said at a speech back then.
He added: "I would not worship a God who is homophobic and that is how deeply I feel about this."
Rev. Tutu-Van Firth has followed in her father's footsteps in campaigning for Church change. She was married to Marceline Van Furth in the Netherlands back in December, with Desmond Tutu granted permission by the Archbishop of Cape Town to give the union a "father's blessing."
LGBT issues have divided the Anglican Communion in recent years, leading to the suspension of the Episcopal Church in the U.S. for its pro-gay marriage stance back in January.
The decision to temporarily suspend the American branch was taken at a major meeting of Anglican Primates hosted by the Archbishop of Canterbury.
"The traditional doctrine of the Church in view of the teaching of Scripture, upholds marriage as between a man and a woman in faithful, lifelong union. The majority of those gathered reaffirm this teaching," the primates said in a statement.
"Recent developments in the Episcopal Church with respect to a change in their Canon on marriage represent a fundamental departure from the faith and teaching held by the majority of our Provinces on the doctrine of marriage. Possible developments in other Provinces could further exacerbate this situation."
Despite the suspension, the Episcopal Church has said it has no plans to change back its stance on same-sex marriage.