DeVon Franklin Producing NBC Series Based on Real Life Crime Fighting Pastor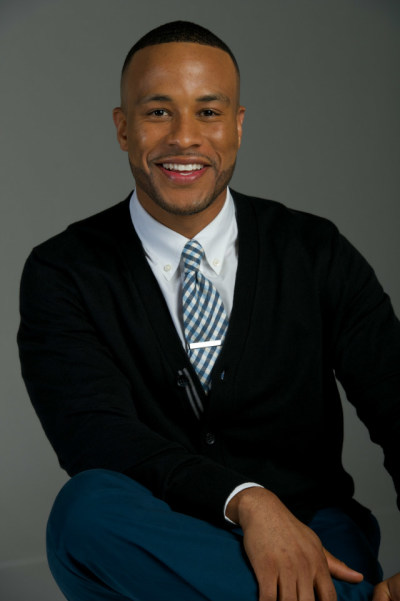 The true story of a crime fighting pastor is coming to network television with the help of Hollywood executive DeVon Franklin.
The dramatic series, "Spirit of the Law," is being developed by NBC in conjunction with producers Franklin ("The Star" "Miracles From Heaven") and Tony Krantz ("24," "Felicity") who will serve as co-executive producers on the project along with David Gould ("The Cure"). The series is based on of the life of California Pastor Kalvin Cressel who balances being a full-time pastor and an undercover agent at the height of gang violence in Compton, California.
Franklin announced his excitement about the project on social media this week.
"I'm excited about this! Can't wait for you all to see it," Franklin wrote on Instagram, linking the Deadline article about the series. "'Spirit of the Law' is the story of a real-life Compton pastor who was a federal special agent for 30 years! It's incredible!"
Cressel, pastor of the Greater Mt. Sinai Missionary Baptist Church in Compton, and his wife, Pam, will serve as executive consultants on the series, according to Deadline.
The pastor previously revealed how he became a special agent in an interview with LA Focus.
"While I was in school I was working for the U.S. Custom Service as a mail clerk. That's where I started and I advanced from there," Cressel said. "With my bachelor's degree I was able to get into the federal agency. I was able to get a job as an intelligence officer and later on I became a special agent."
Cressel revealed that balancing two demanding jobs is difficult, but he credits time management for helping him do both to the best of his ability.
"It's difficult to do everything and give it your fullest. My wife and I both have these full-time careers and both of our jobs are very demanding," he said. "Balancing that along with the ministry and a family — it takes doing things ahead of time. We have to make sure that whenever we have any down time we take advantage of that."